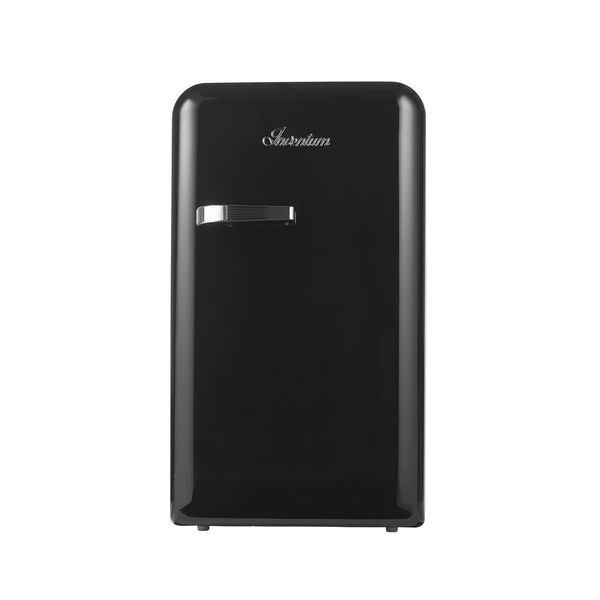 Product information
The Inventum freestanding retro cooler RKK550B is a real eye-catcher and has a net capacity of 139 liters. It is an energy-efficient cooler with energy class F. The cooler has three glass shelves and a transparent vegetable drawer at the bottom. With two door shelves, a bottle compartment with extra storage space and an egg rack, you can store all your food neatly. These parts are easy to remove, so you can clean them properly.

energy class F
total net capacity 139 liters
very quiet, only 40 dB
LED lighting
55 cm wide

The refrigerator Retro in the color black is available for rent for a profitable price at Keypro furniture rental.