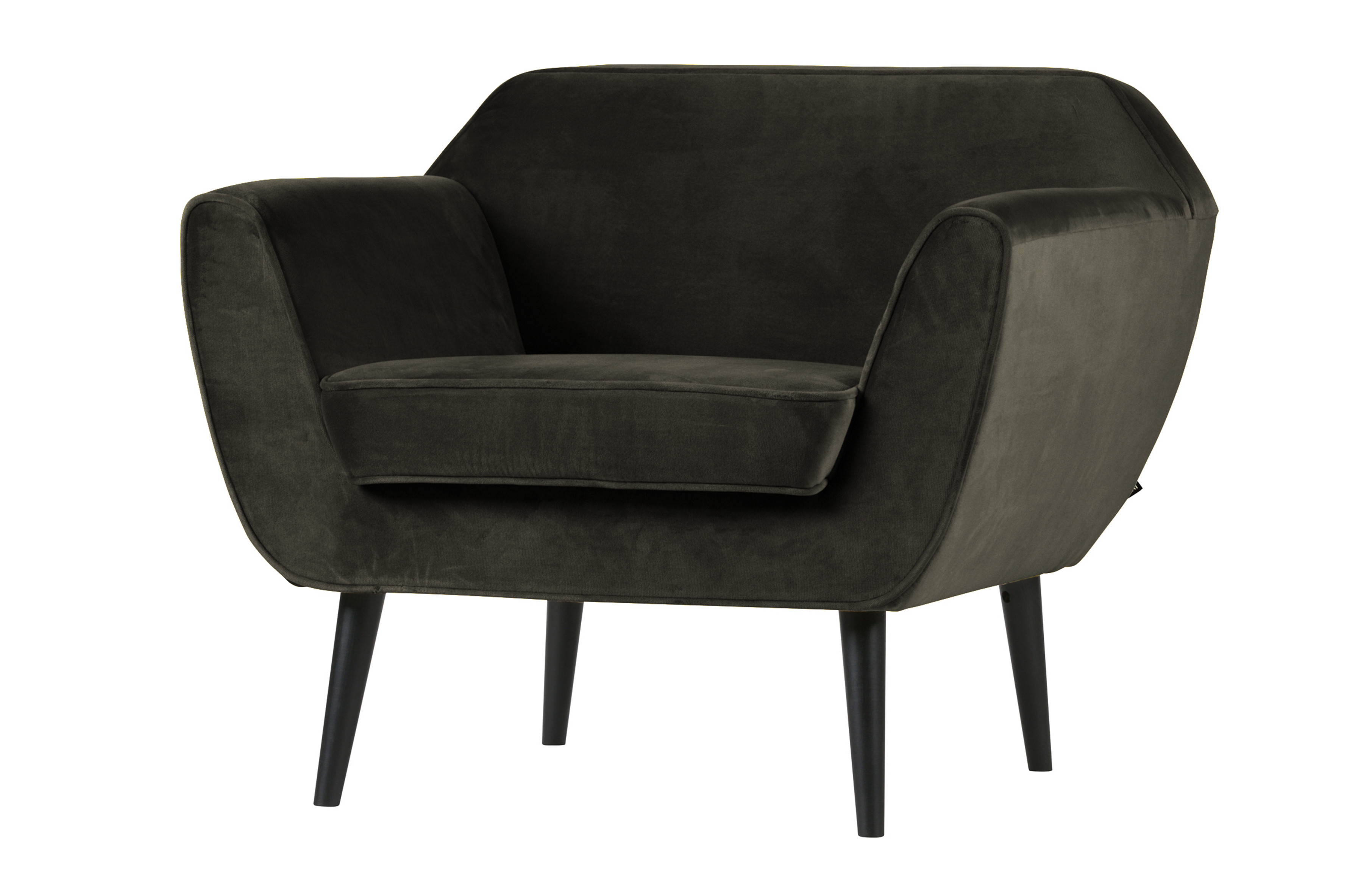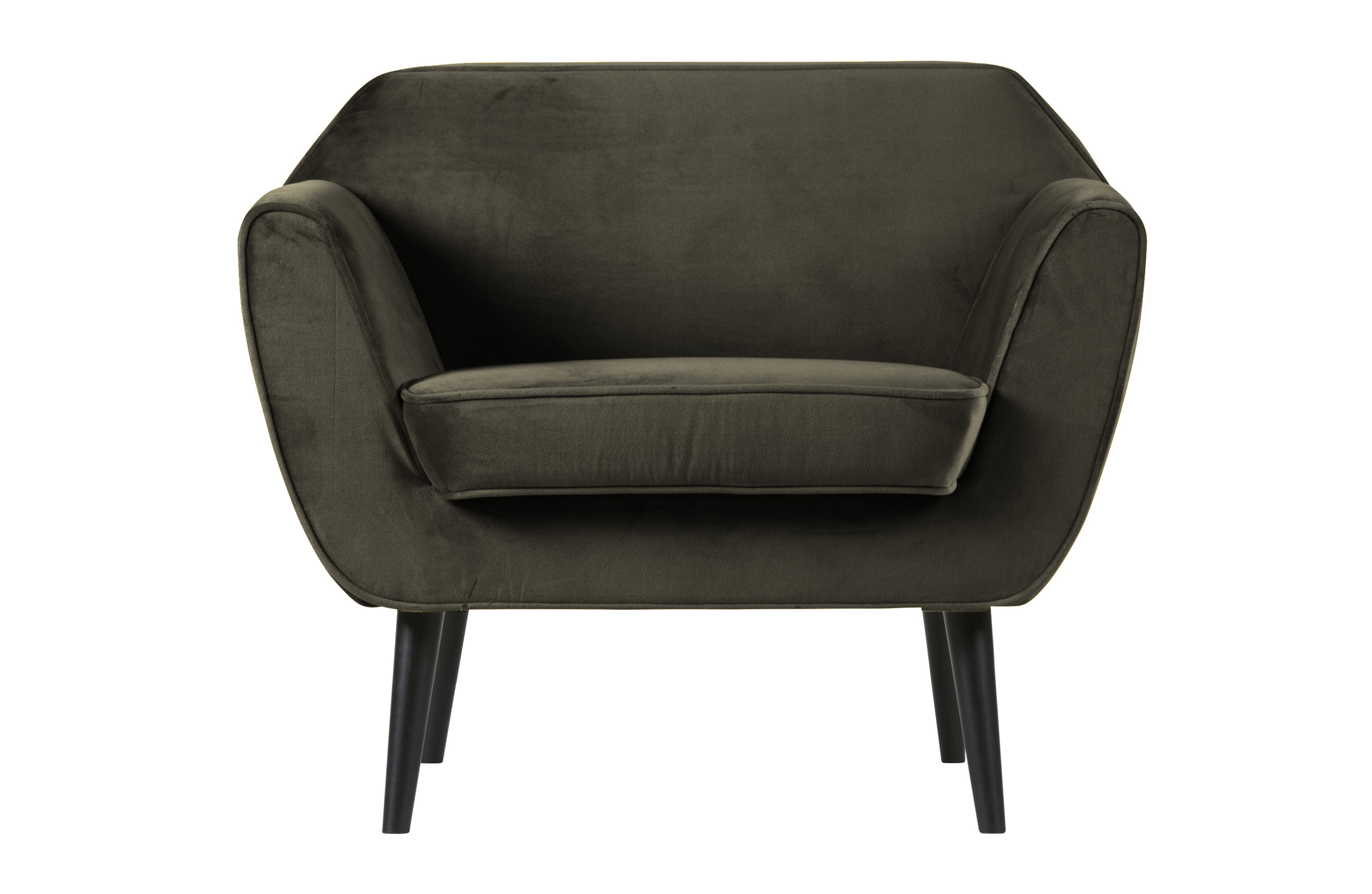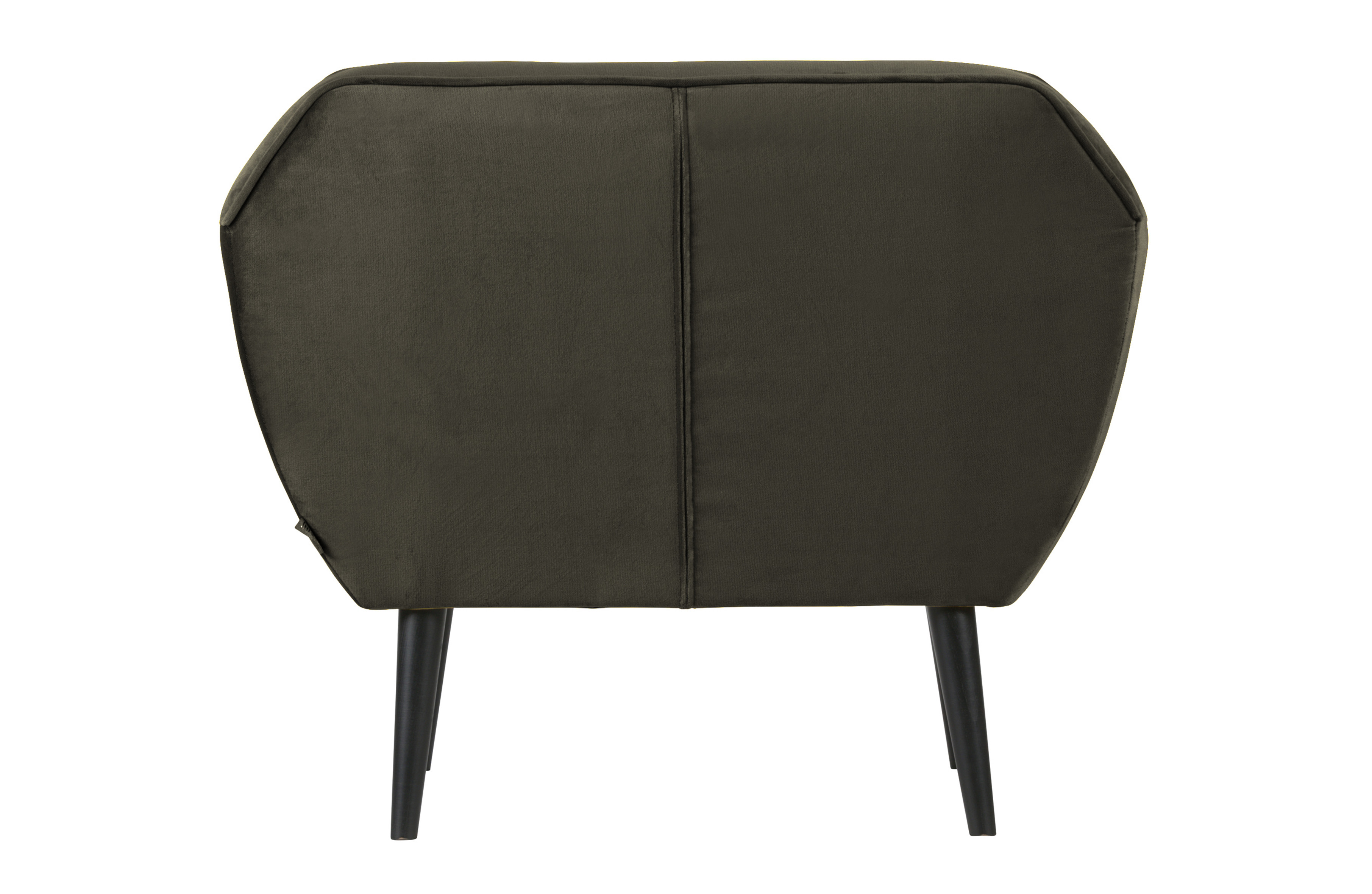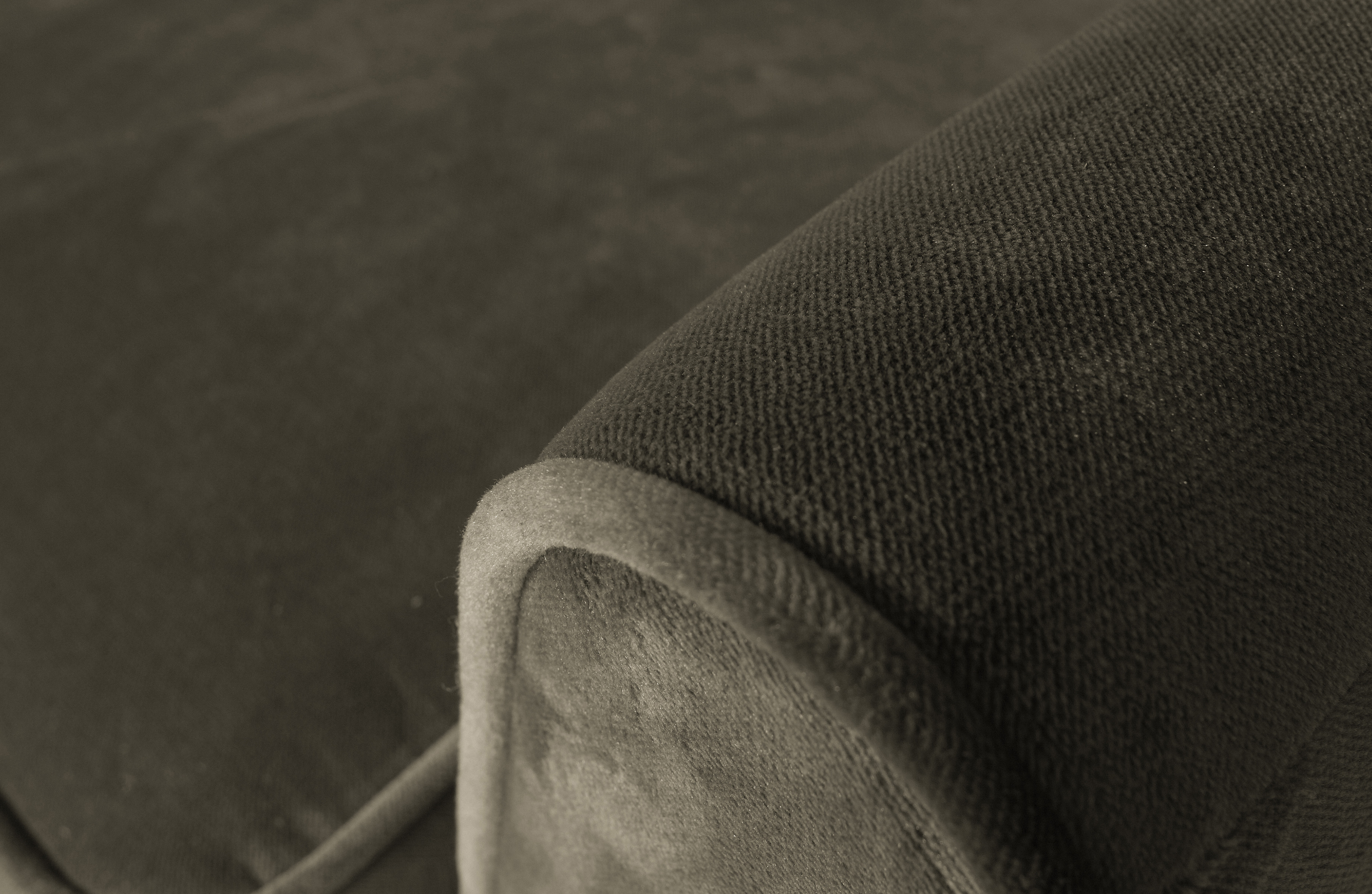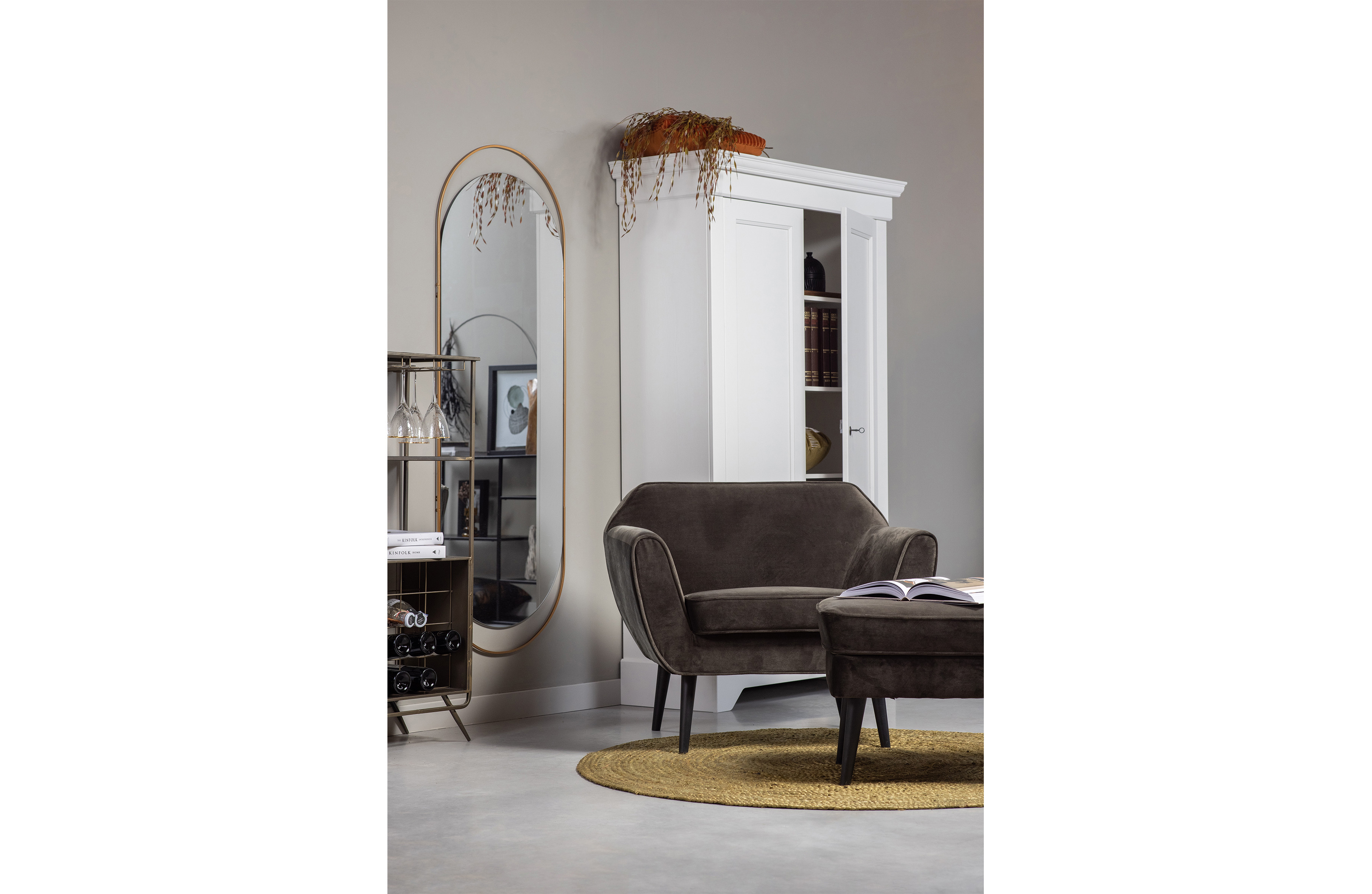 Product information
The WOOOD Rocco armchair is a beautiful armchair with black lacquered birch wood legs. The chair is upholstered with a 100% polyester velvet fabric in the colour warm green. It is an armchair with a comfortable seat.

This Rocco armchair has a seat height of 47 cm, a seat width of 53 -60 cm and a seat depth of 56 cm.
The height of the armrest is 66 cm, the width of the armrest is 15 cm and the leg height is 23 cm.
The Rocco armchair is 75 cm high, 92 cm wide and 81 cm deep.

For hard floors, place felt glides under the legs to prevent damage to the floor.

The velvet Rocco armchair is available in the colour green and is for rent for a profitable price at Keypro furniture rental.