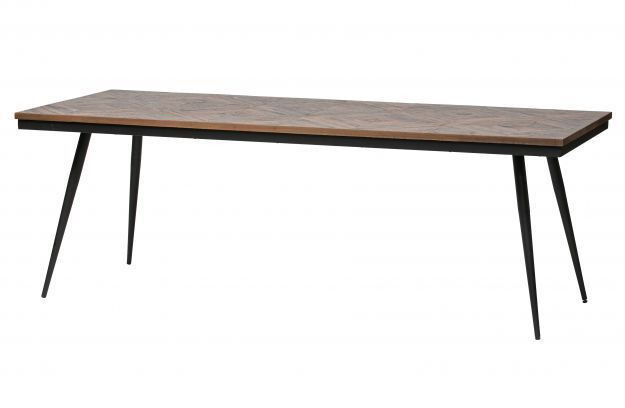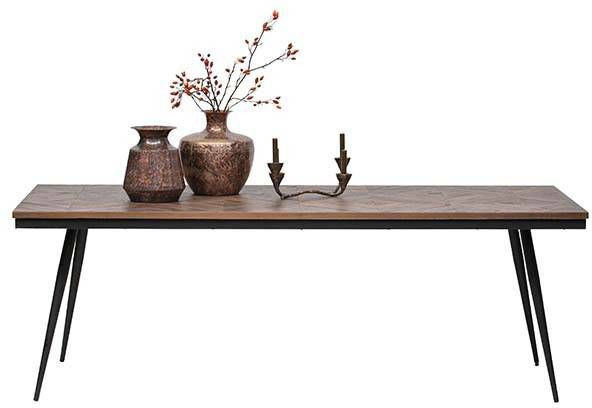 Product information
Dining table Rhombic is from the Dutch brand BePureHome. The table is made of 100% recycled teak with a 3 cm thick tabletop. In recycled teak there is no FSC certificate issued because the wood comes from old teak logs. The legs and base are made of iron with a black finish. The distance between the legs on the long side is 200 cm and the distance between the legs on the short side is 73 cm.

The tabletop has a thickness of 3 cm and is finished with 2 layers of water based sealer and 1 layer of matt lacquer.

Rent dinning table Rhombic? Available in the color narural at Keypro furniture rental.