Are you an expat relocating to the Netherlands and looking for a place to live? There's a lot involved in making a well-considered choice when looking for an expat rental property. We've listed 5 tips for you when looking for a place as an expat in the Netherlands. Because arranging expat housing is not always an easy job here in the Netherlands.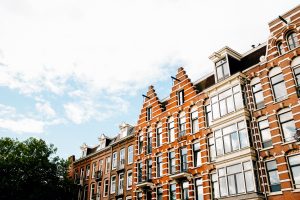 1. Figure out where you want to live beforehand 
Mobility as an expat
It's wise to think carefully about where you'd like to live before you start your search. Of course it would be nice to live centrally and close to work. But it might be useful to consider public transportation or parking lots before you decide on an area. You can ask yourself what the public transportation is like and how far the nearest metro/tram/bus stop is.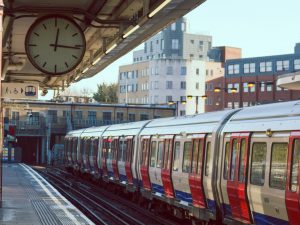 Your next question might be: Do you need to park a car somewhere? While the transportation network in the Netherlands is quite extensive, not all suburbs have buses or trams and not all places in the city have (enough) parking spaces. Keep this in mind.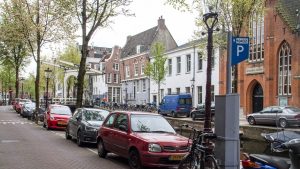 Which city?
There are several cities with expat rentals in the Netherlands. You might expect Amsterdam to be the most popular city for expat housing, but research shows that The Hague ranks highest as the best expat city in the Netherlands. The Hague ranks 19th on the international Expat City Ranking list 2021 of 57 cities for expats while Amsterdam ranks 31th and Rotterdam 28th.

Expats in The Hague
The Hague scores particularly well in terms of work-life balance. Expats in The Hague are also very satisfied with their jobs, however, research shows that career options are greater in Amsterdam and Rotterdam. Expats find it easy to settle in the Hague, according to the survey and find the locals very friendly.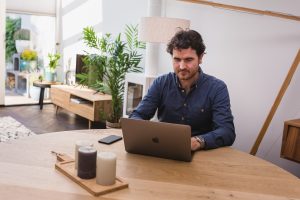 Expats in Amsterdam
One advantage for expats looking to rent in Amsterdam is that many different nationalities can be found in the city. Amsterdam is a diverse and beautiful city in the Netherlands and it's also very popular with expats. The historic elements of the houses and the canals throughout the entire city are loved by many. The atmosphere is very alive and there is so much to do. But for people who like quietness and peace, it might be a bit too busy or loud.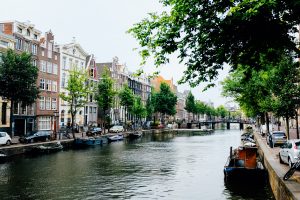 Facilities for expats
It is a good idea to check if there are local facilities nearby. Think about hospitals, schools, doctors, dentists, shops, malls and sports facilities. You can also consider noise and safety in the neighborhood, crime rates, street lighting and where the police station is located. 
Determine what kind of neighborhood you want to live in; with students, young professionals, with elderly people or young families. Make sure you can feel at home.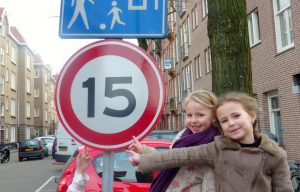 2. Compare prices of rental properties
This is a very important issue. Right now, it's madness in the (expat)housing market in the Netherlands. Prices of houses, rental properties, gas and electricity have risen extremely quickly. That is why it is important to compare. 
Use appropriate websites
A piece of advice is to use good websites when looking for those expat rentals in the Netherlands. Websites like huurwoningen.nl, pararius.nl, urgento.nl, huurportaal.nl or funda.nl are good and reliable websites to search for a property. If you can't find a suitable expat residence there, it might be smart to search for keywords such as 'rental property + city'. Or even better, use Dutch keywords on Google such as 'woning huren', 'appartement huren', 'huis huren' and always include the location. This helps ensure that you'll find smaller real estate agents that offer rental properties for expats.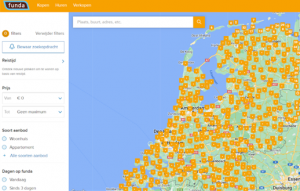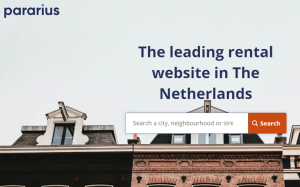 So before renting a house, look at the price and compare it. When renting as an expat in the Netherlands, pay attention to whether the rent includes gas, water and electricity and what energy label the house has. We'lll explain why in Hint 3 regarding  sustainability. 
Furnished or unfurnished expat rentals
Another fair point is to see whether the house is furnished or not. To end up with a furnished house, there are several options: You can take your own furniture with you by having it shipped, buy it at your foreign destination, or rent furniture with the property. 
Buying and throwing away most of it after a short period, doesn't sound like a sustainable solution and might also be very expensive. But there is another option which is increasing in popularity: Renting furniture to end up with a completely furnished expat house. But more on that later in Hint 4.
There are three different options for rental houses. You can rent an expat house including furniture or a finished house without furniture. A third option is to rent an unfinished house where the painting and  flooring still need to be done.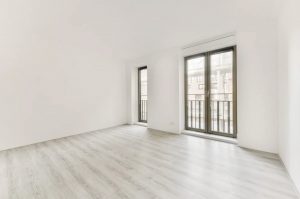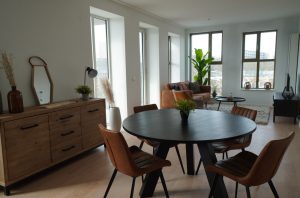 3. Pay attention to sustainability
Sustainable expat rentals
Sustainability is becoming increasingly important. A home with a good energy label is not only better for the planet, but also for your wallet. Because, as mentioned earlier, not only have rent prices gone up, but the prices for gas and electricity have skyrocketed. To save money, it is wise to check whether the house is energy efficiency. Consider good insulation, such as double window glazing, floor insulation, exterior wall insulation and wall/roof insulation such as glass wool. You can also look for a house with solar panels and/or a heat pump.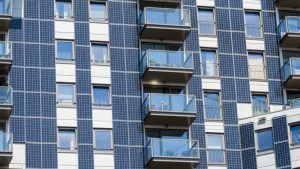 All this can help you enormously in saving high costs. Furthermore, it is still important to save on gas and electricity yourself. You can do this by turning down the stove 2 hours before you go to bed, not showering too long and too hot, and using energy-saving devices.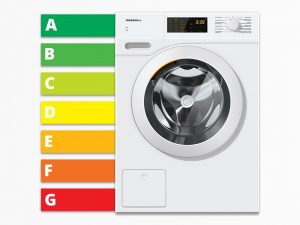 4. Rent your furniture instead of buying or shipping
As mentioned, there are several options when it comes to arranging furniture for your expat rental place. You can choose to rent a property including furniture, move your own furniture with you or buy new furniture yourself. Also moving furniture with you is not a great sustainable solution because it can cause lots of environmental pollution. 
A sustainable solution to this is renting furniture. This saves a lot of time, money and hassle. But besides being much more environmentally friendly, there are many other benefits of renting furniture:
You'll have your furniture a lot faster. 

You'll have much more housing options to choose from because you don't have to consider only furnished places.

You can decorate your home to your own taste

.

You get a sitting, sleeping and cooking guarantee

You save time and headaches

You save money and have a more predictable cash flow then when buying
Curious about all the benefits of furniture rental in the Netherlands? Check out our blog: 7 benefits of furniture rental for expat houses.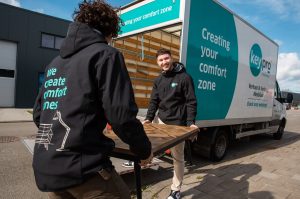 5. Rent your furniture from KeyPro!
When you rent  furniture, you don't have to stay in a hotel room and you don't have to depend on the limited number of furnished rental properties. Besides, you can choose the furniture of your own taste, which helps you to quickly feel at home in an unfamiliar country.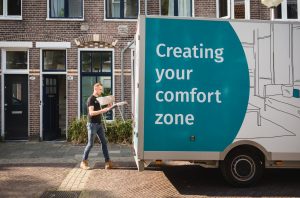 We take care of delivering, installing and styling your chosen furniture. But we are more than just furniture rental for expats. Need Wi-Fi, window coverings  or flooring? No problem, just tell us and we'll take care of that too. Save yourself a lot of time and effort.