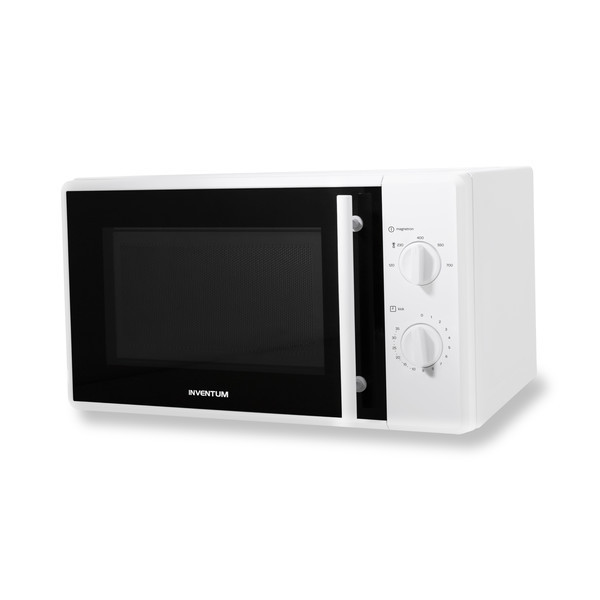 Product information
The Inventum freestanding solo microwave MN205S has a net capacity of 20 liters. You can choose from five different positions. Use the microwave for heating, cooking and defrosting. Thanks to the timer function and the interior lighting, you know exactly when the dish is ready.

20 liter capacity
5 microwave settings
defrost function
time clock up to 35 minutes
700 Watt power

The microwave solo in the color white is available for rent for a profitable price at Keypro furniture rental.