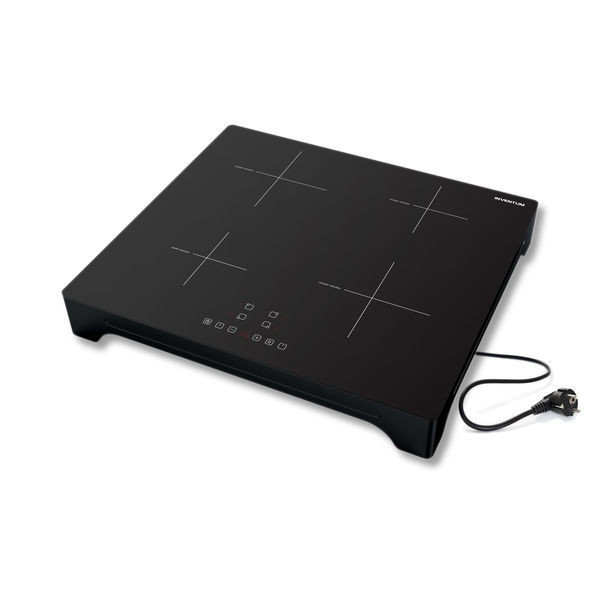 Product information
The Inventum freestanding induction hob VKI6010ZWA has four cooking zones with nine settings per zone. The hob is equipped with residual heat indication and a key lock. It is a single-phase hob: plug in and start cooking! The hob incorporates smart technology that ensures the hob automatically distributes its power allowing it to be plugged into a normal socket. It is easy to operate with touch controls. Each cooking zone is equipped with a boost function for extra power. Each cooking zone also has an adjustable timer. And not least important: after cooking you can easily clean the hob with a damp cloth.

1-phase plug & play
4 cooking zones, 9 settings per zone
boost function
Timer for each zone
Simple touch control

The induction hotplate in the color black is available for rent for a profitable price at Keypro furniture rental.