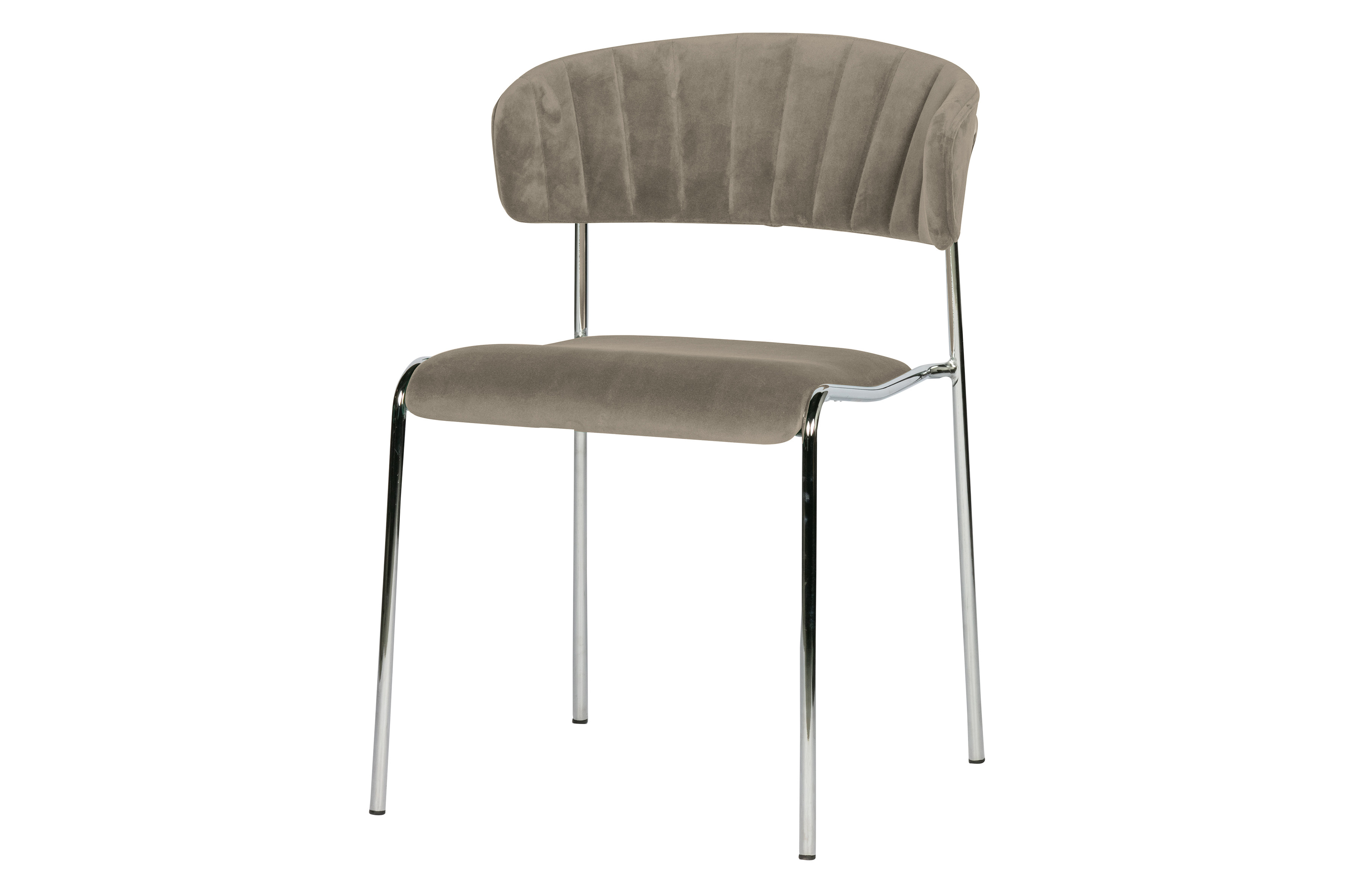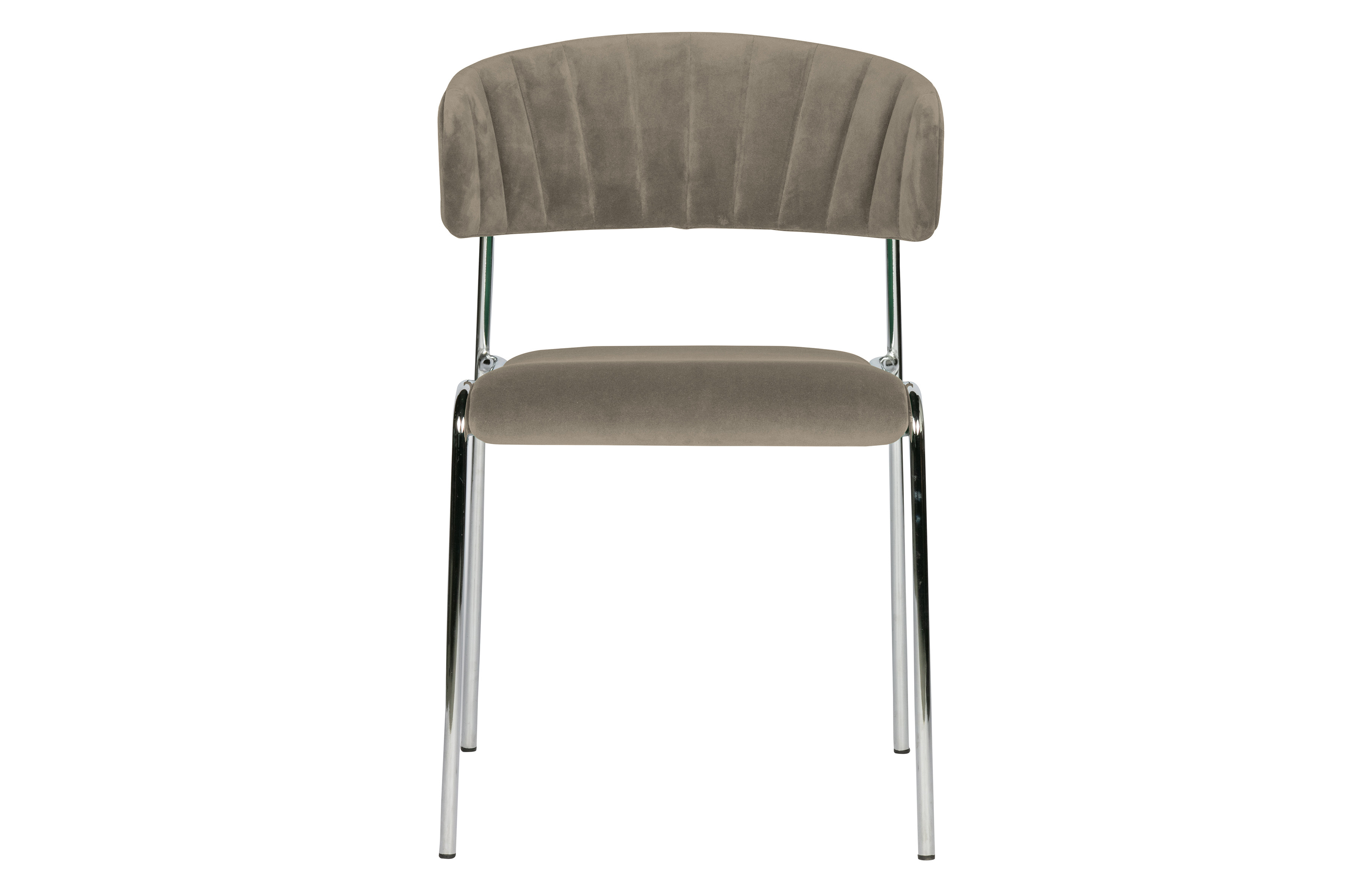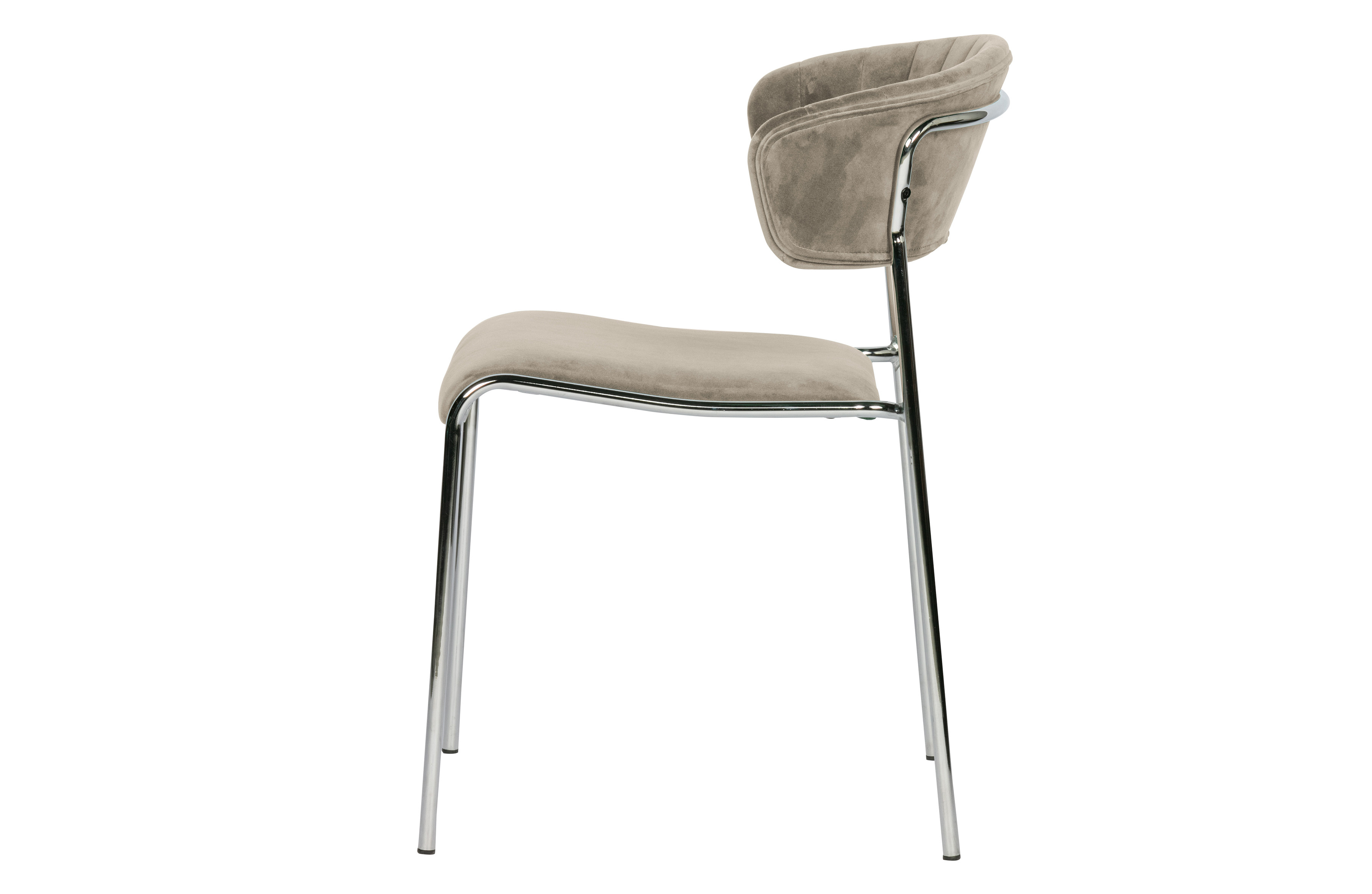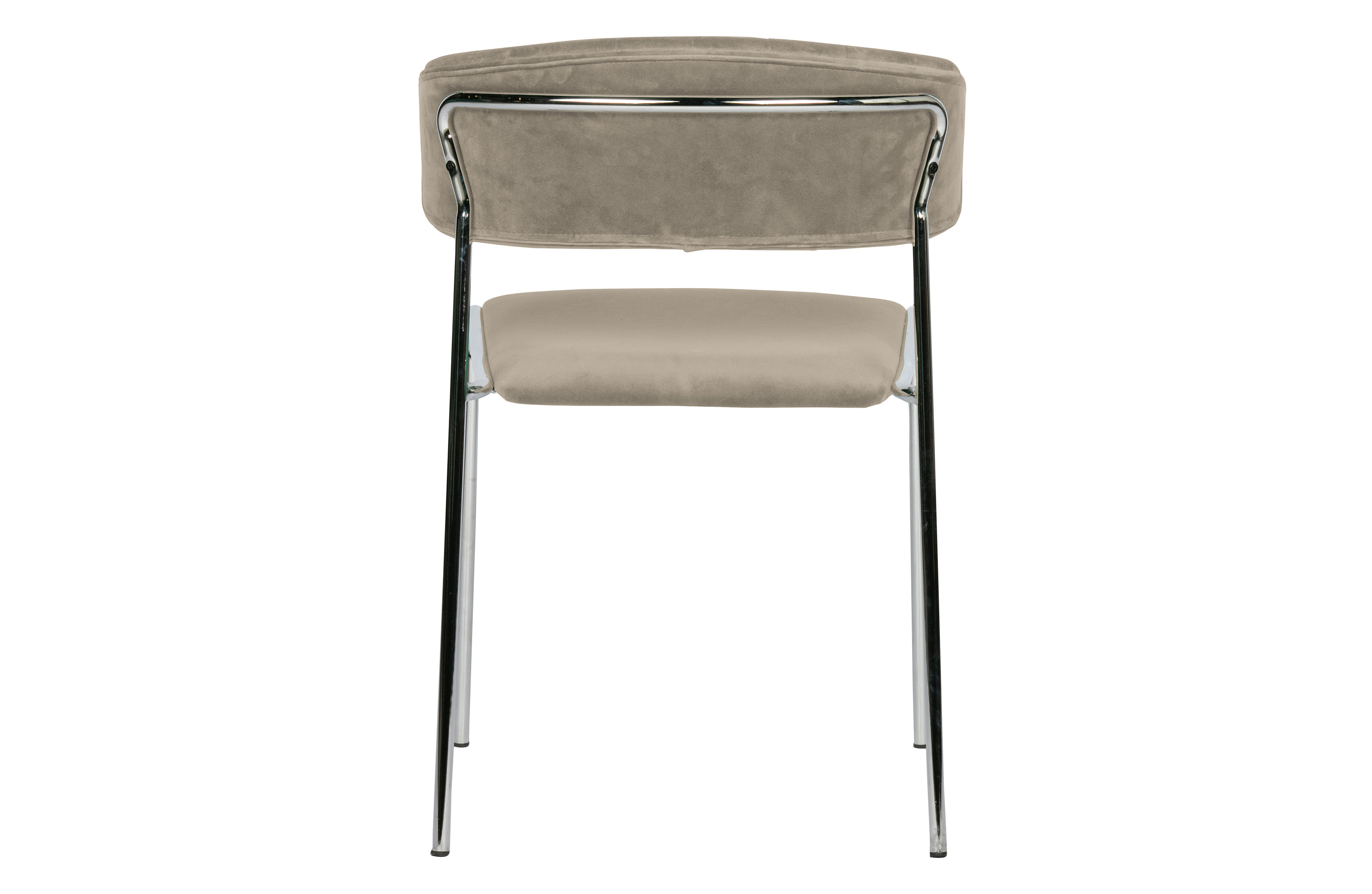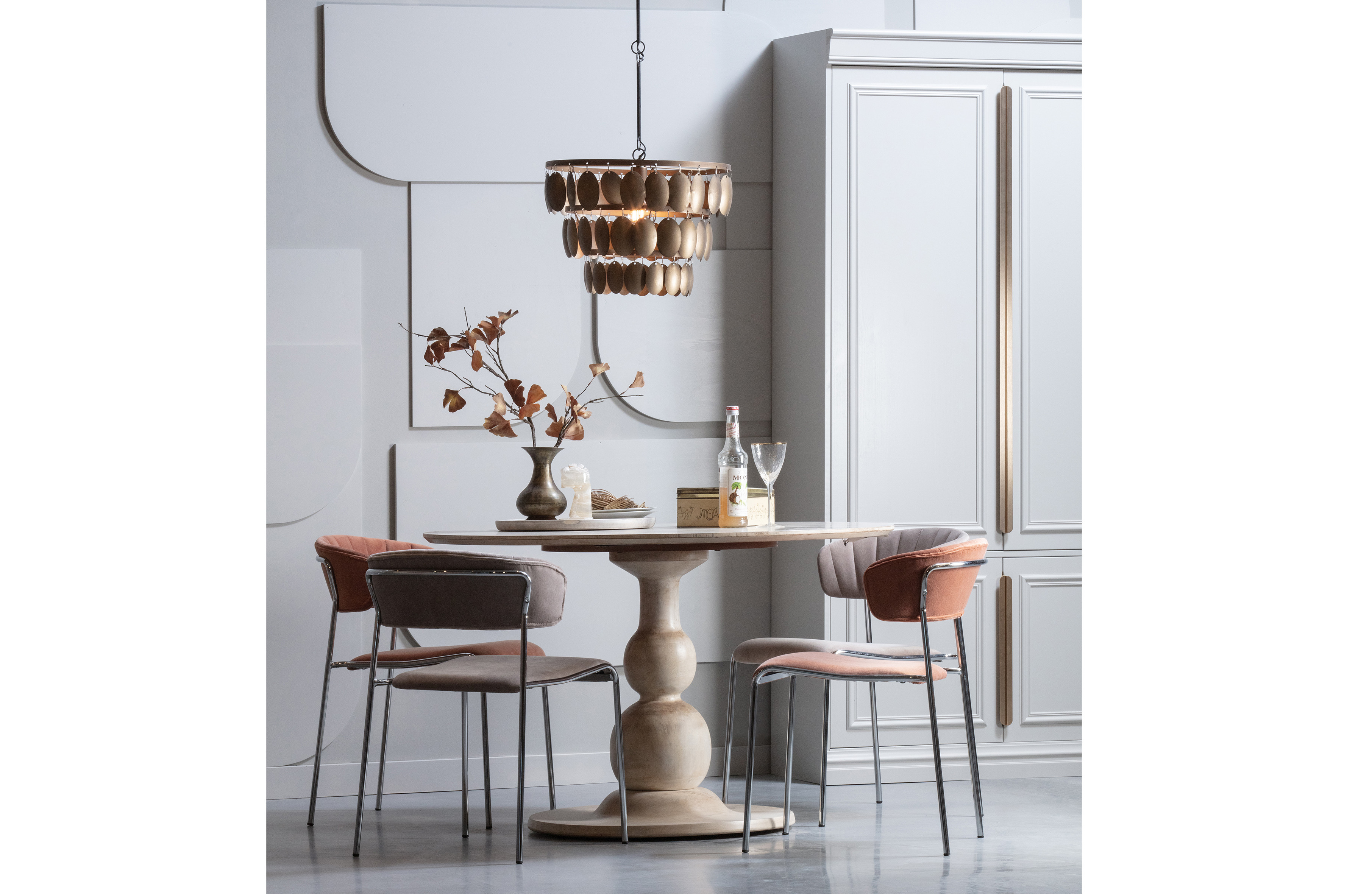 Product information
Charming dining chair with soft shapes
Velvet (80% polyester, 20% cotton) in pale shade with silver steel frame
Martindale of 100,000, suitable for intensive residential use
H 75 cm x W 51 cm x D 56 cm

Charming with friendly, soft curves. This is the Twitch dining chair from the collection of the Dutch brand BePureHome. The seat and back of Twitch are covered with a soft velvet fabric in a pale shade. The slim base is made of steel with a silver finish. Break through the sleek shapes in the house and make it a little more exciting and softer with Twitch.

The chair has a seat height of 47 cm, a seat depth of 41 cm and the seat width is 41 cm. The leg height of the chair is 40 cm. The dimensions of the backrest are (hxw) 22x51 cm. The Twitch dining chair has an active and firm seat.

This dining chair has a maximum carrier weight of 150 kg and weights itself 5.7 kg.
For hard floors, place felt glides under the legs. This prevents damage to the floor.

The Twitch dining chair in the color pale is available for rent for a profitable price at Keypro furniture rental.