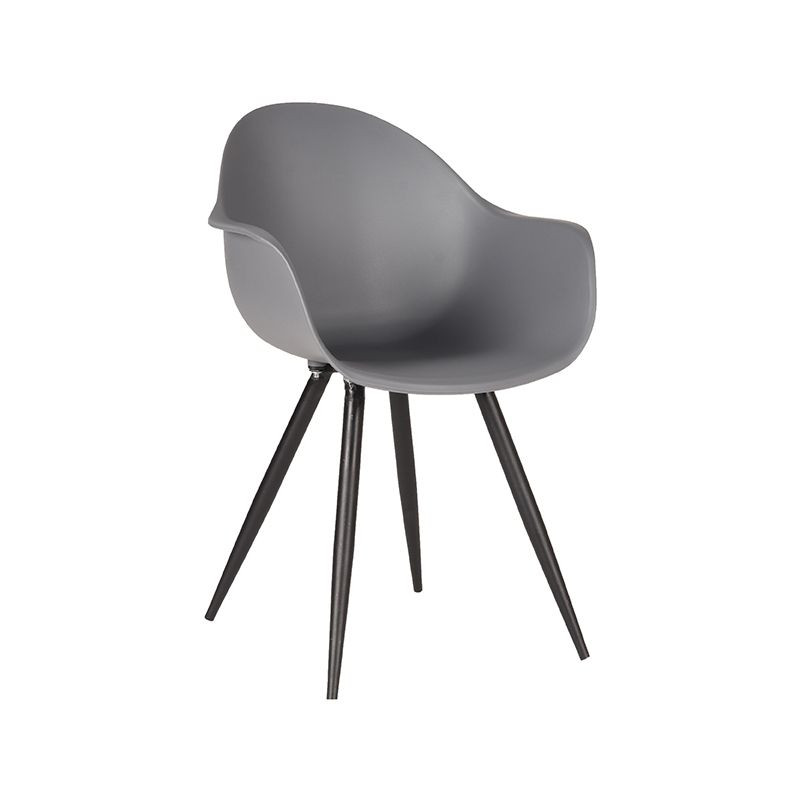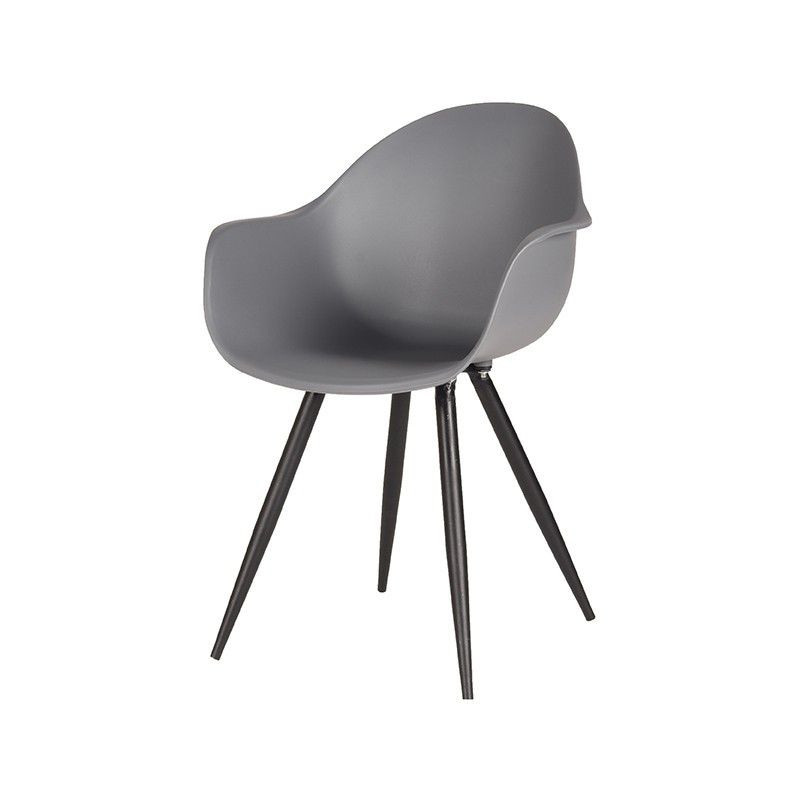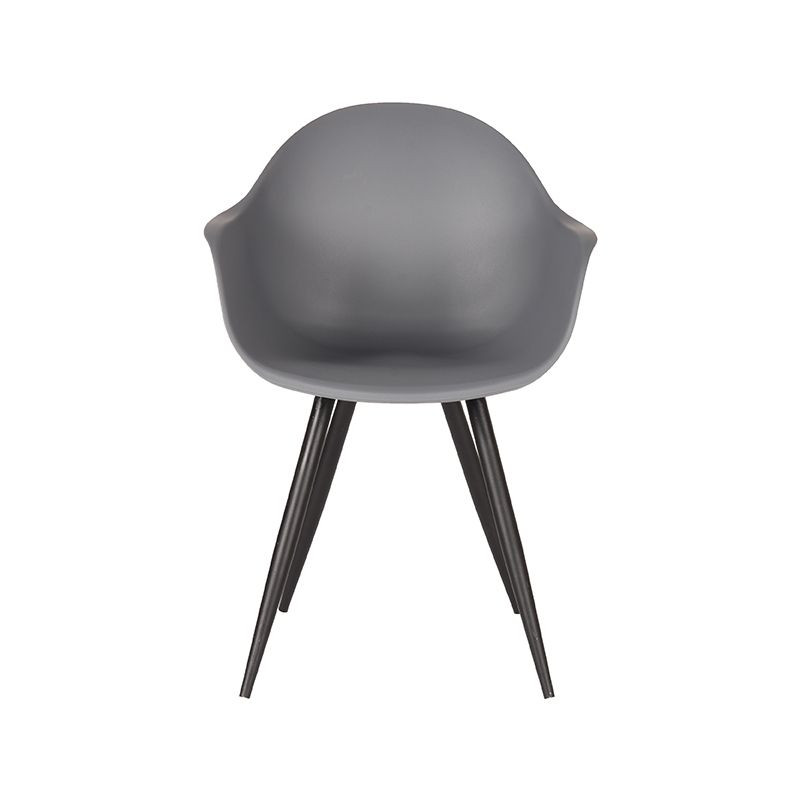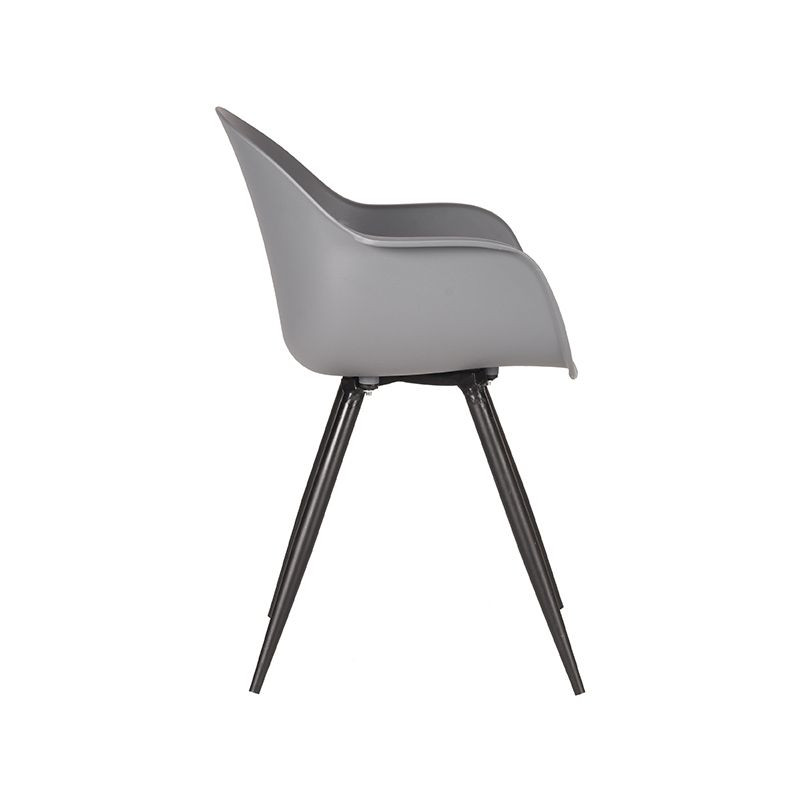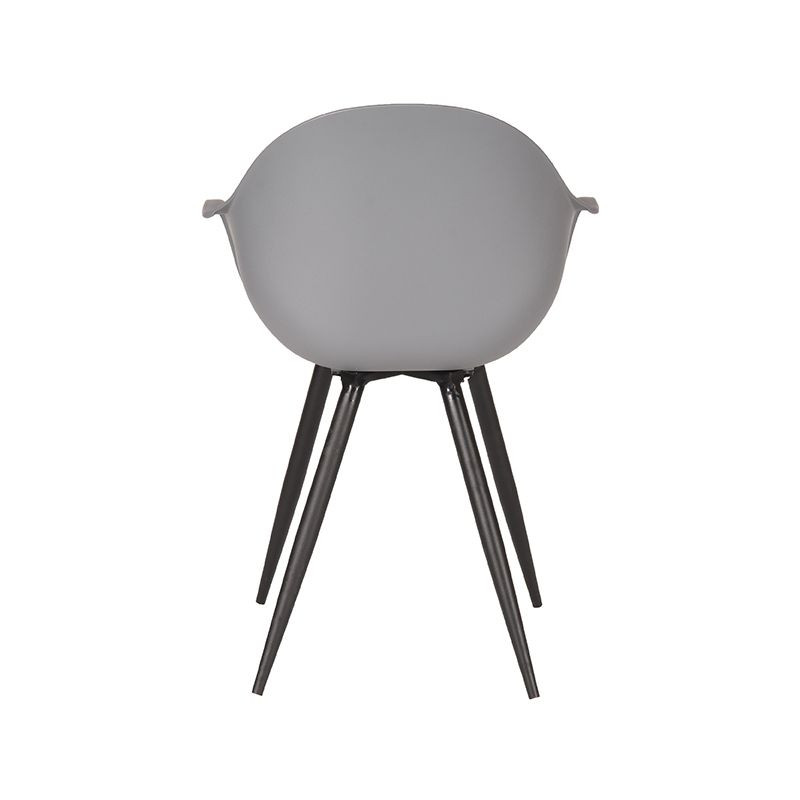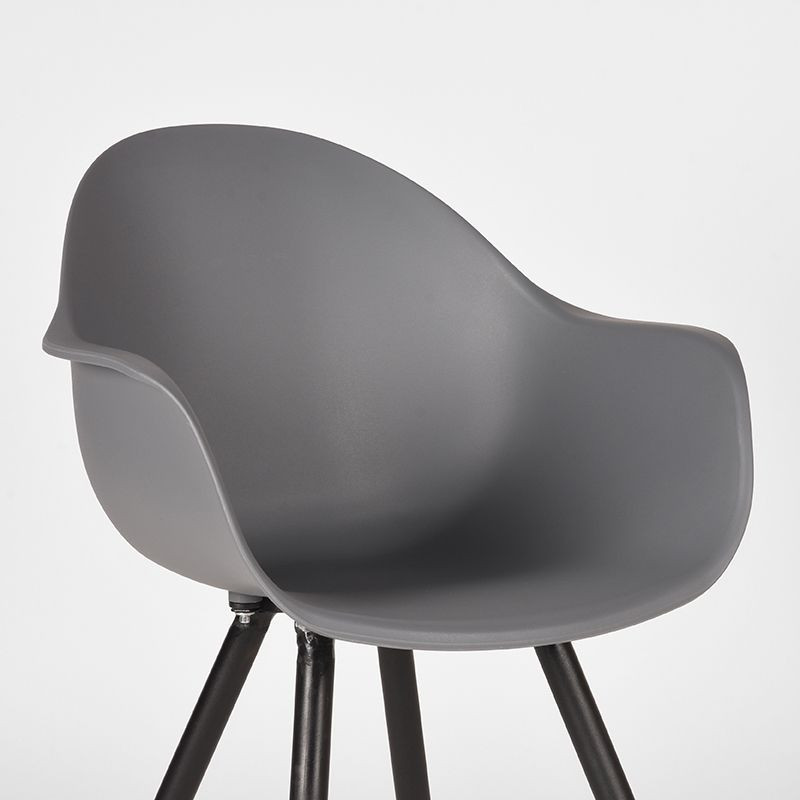 Product information
Dining chair Luca is an incredibly hip design chair with a trendy classic twist. The fine combination of the incredibly cool design, the beautiful materials and the sturdy anthracite-colored shell ensure that you have a real must have in your home. Luca can be used both indoors and outdoors and turns any place into an atmospheric environment.

Dining chair Luca, made of anthracite polypropylene has a very luxurious and comfortable shell with elegant curves and armrests. The material is durable and very user friendly. Luca is also in possession of slightly flared legs, made of black metal which makes the chair stand firmly on the ground and also gives it a nice playful touch.

The dining chair Luca in the color anthracite is available for rent for a profitable price at Keypro furniture rental.