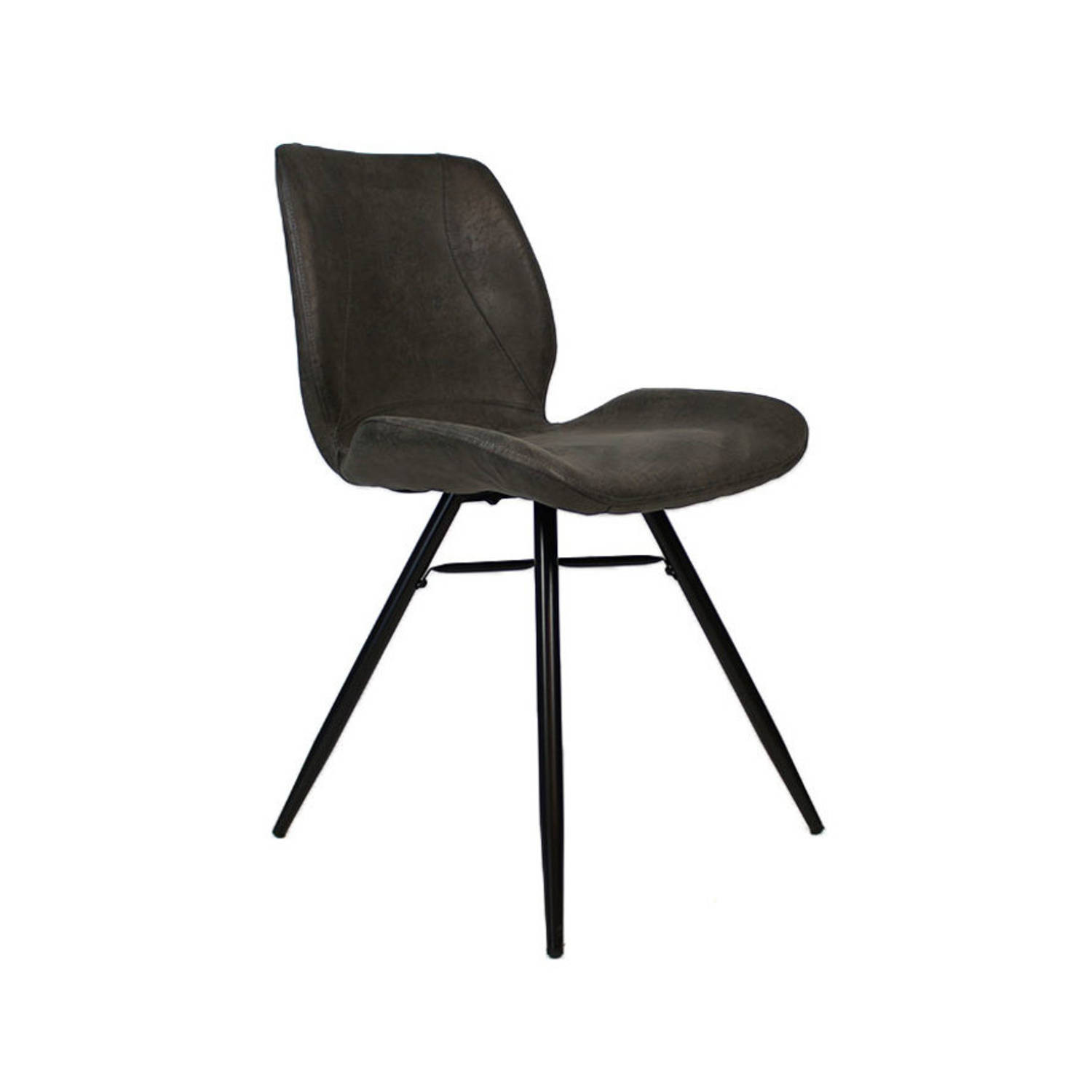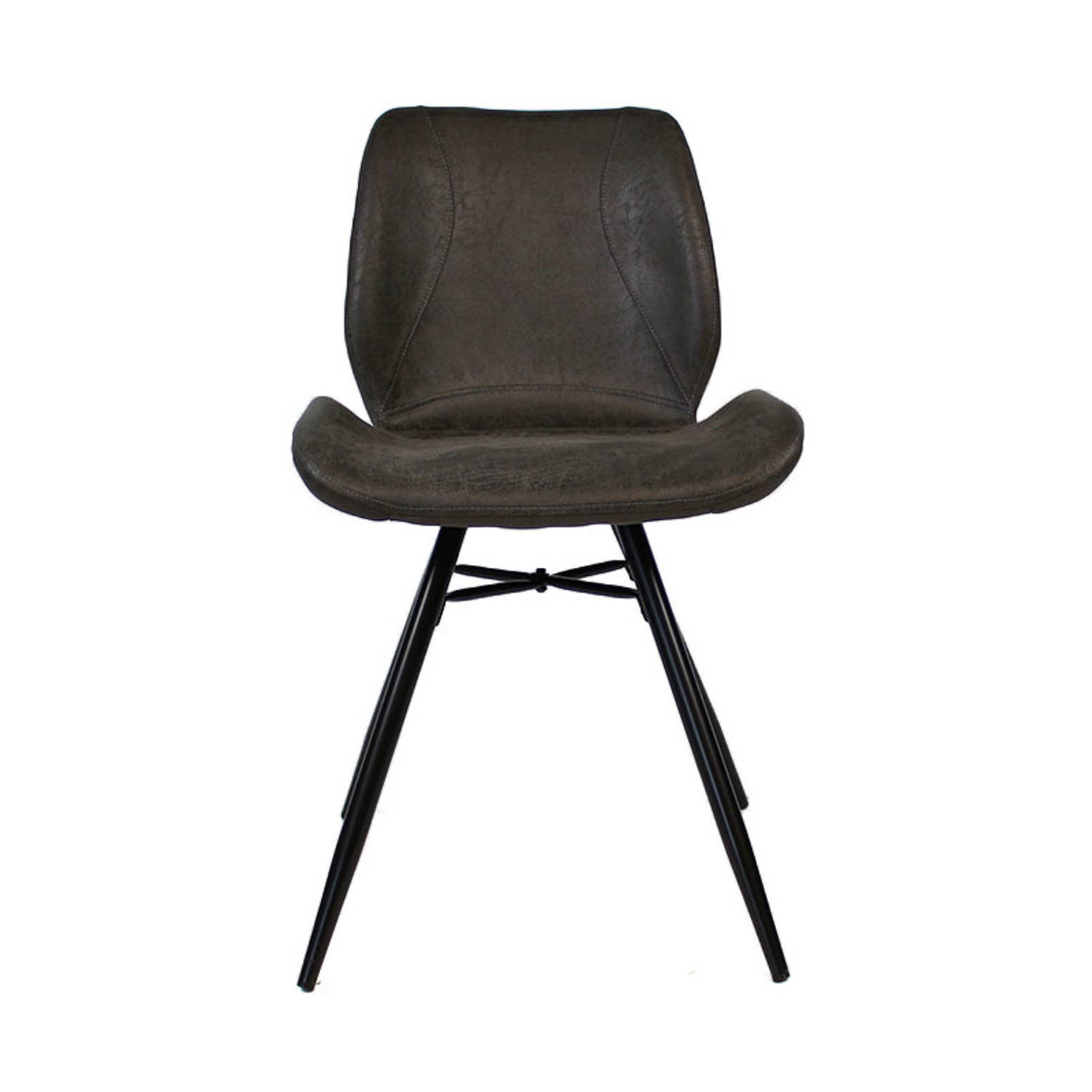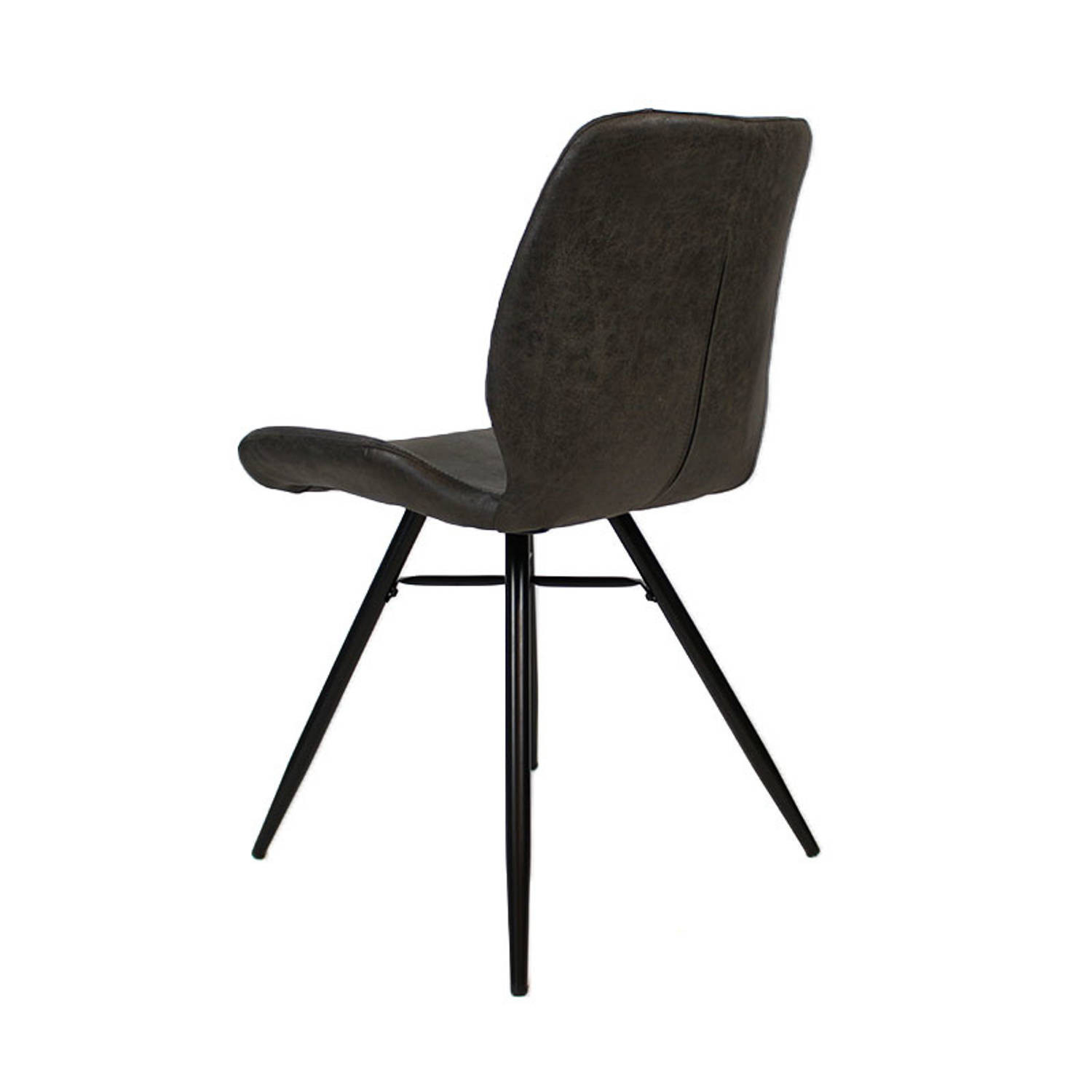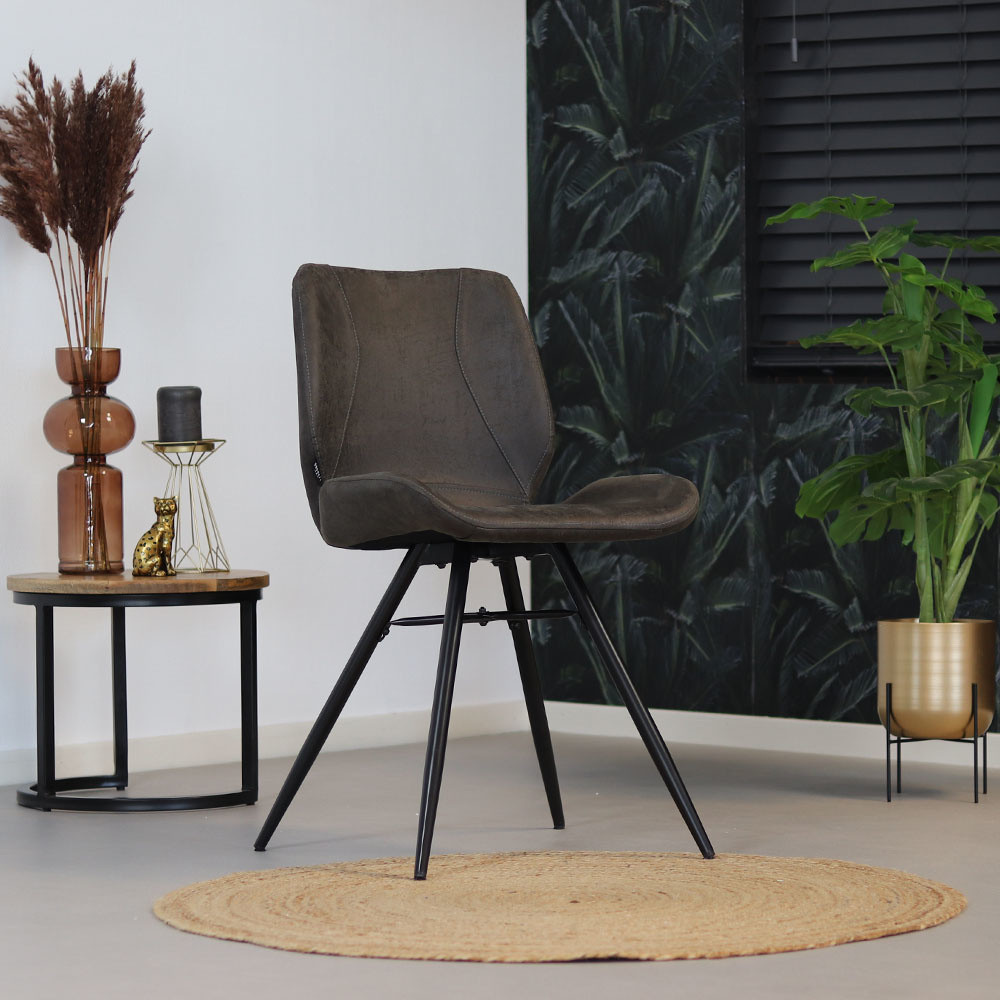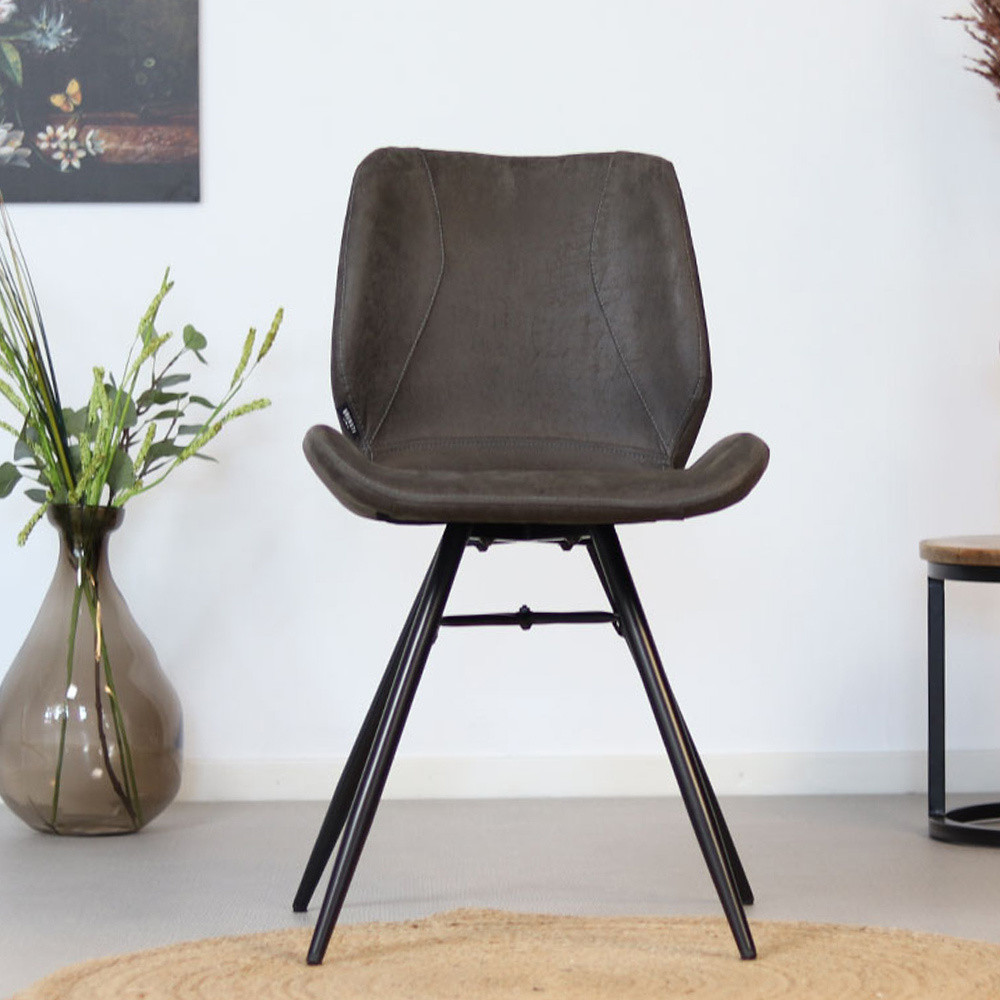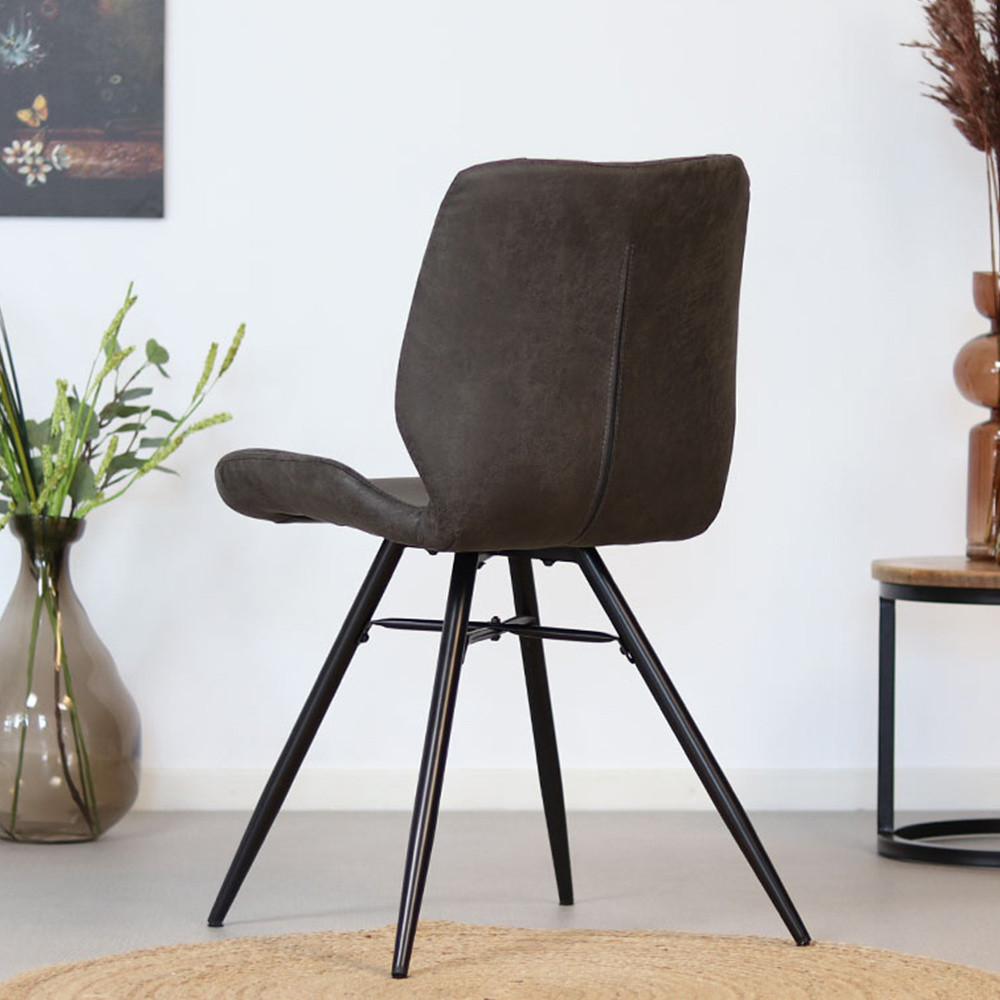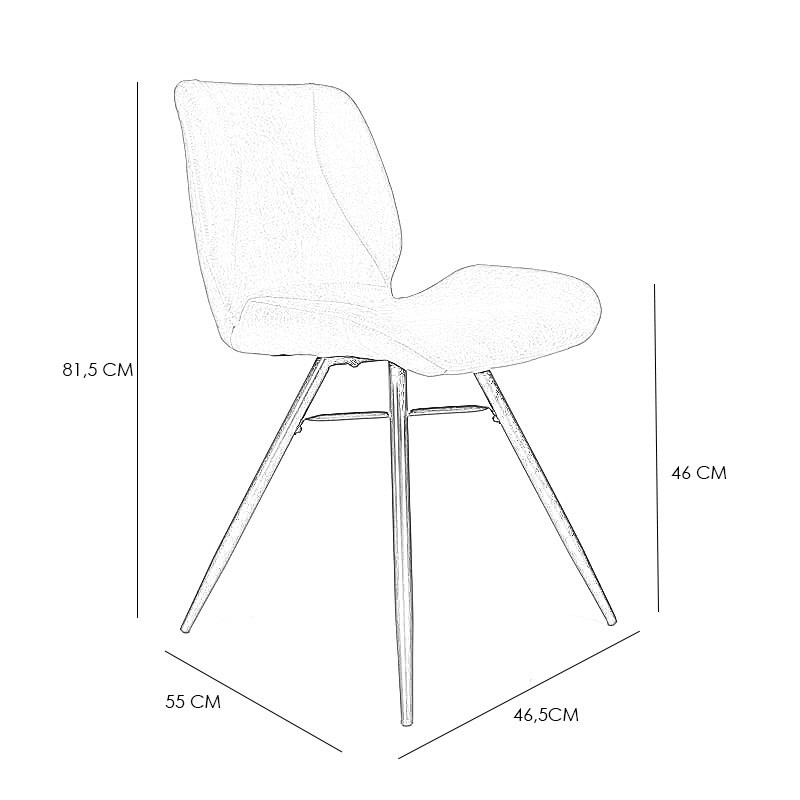 Product information
Chair Barrel is the perfect dining chair made of high quality Eco-leather. Eco-leather is a combination of leather, polyester and recycled leather. When patterns of leather hides are shredded, remnants are left over. These remnants are ground and combined with polyester to form Eco-leather. The material consists of 30% polyester and 70% leather.

This material has some advantages compared to 100% leather: it is easy to remain clean and it is also a very moist resistant material. Moist won't be absorbed so stains will be prevented. The Jayden chair has a black powder-coated steel frame. In combination with this eco-leather seat this is a chic yet affordable dining chair..

The dining chair Barrel in the color anthracite is available for rent for a profitable price at Keypro furniture rental.