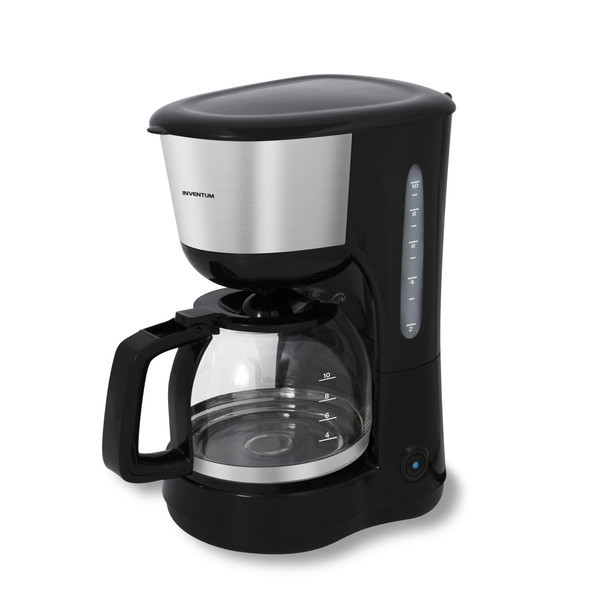 Product information
This Inventum coffee machine KZ612 brews delicious filter coffee. The coffee machine has a capacity of 1.25 liters and is suitable for up to 10 cups of coffee. The external water level indicator shows exactly how many cups of coffee the reservoir is filled with. The drip stop ensures that you can remove the glass coffee pot from under the device, without droplets falling onto the plate. In addition, the coffee machine is equipped with an automatic shut-off timer. The coffee maker will keep the brewed coffee warm for 40 minutes and will then automatically switch off.

1.25 liter capacity
removable filter holder
1000 watt power

The coffee machine in the color black with rsv is available for rent for a profitable price at Keypro furniture rental.