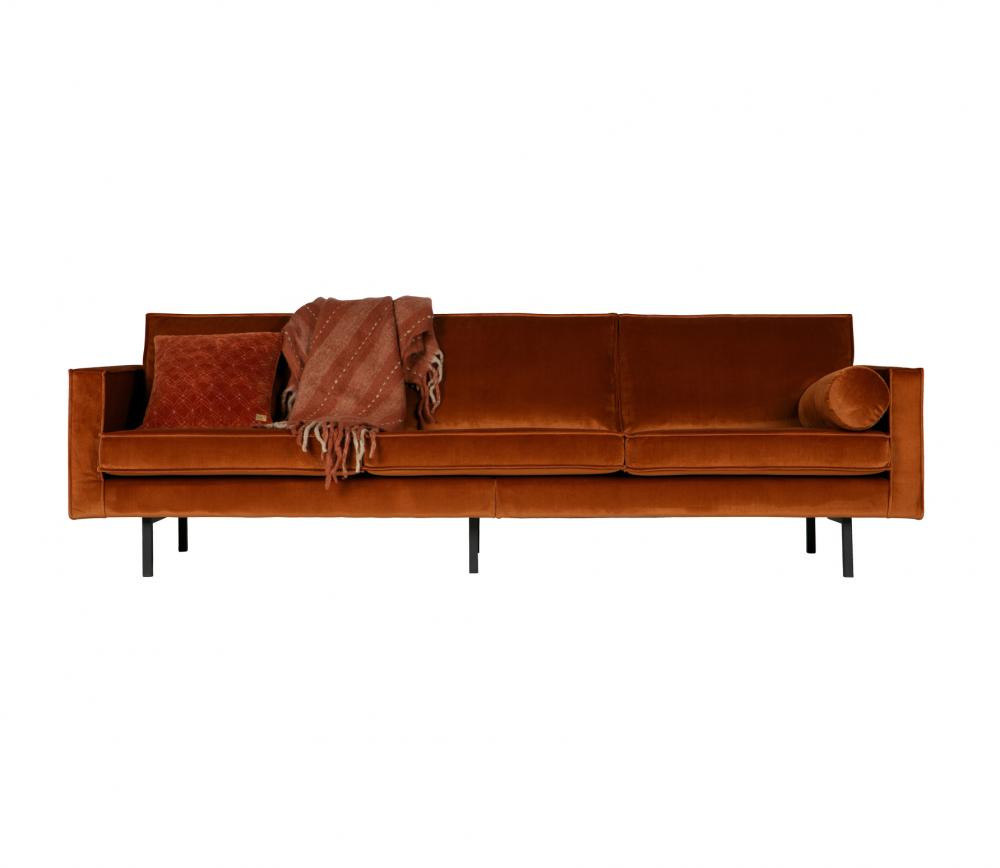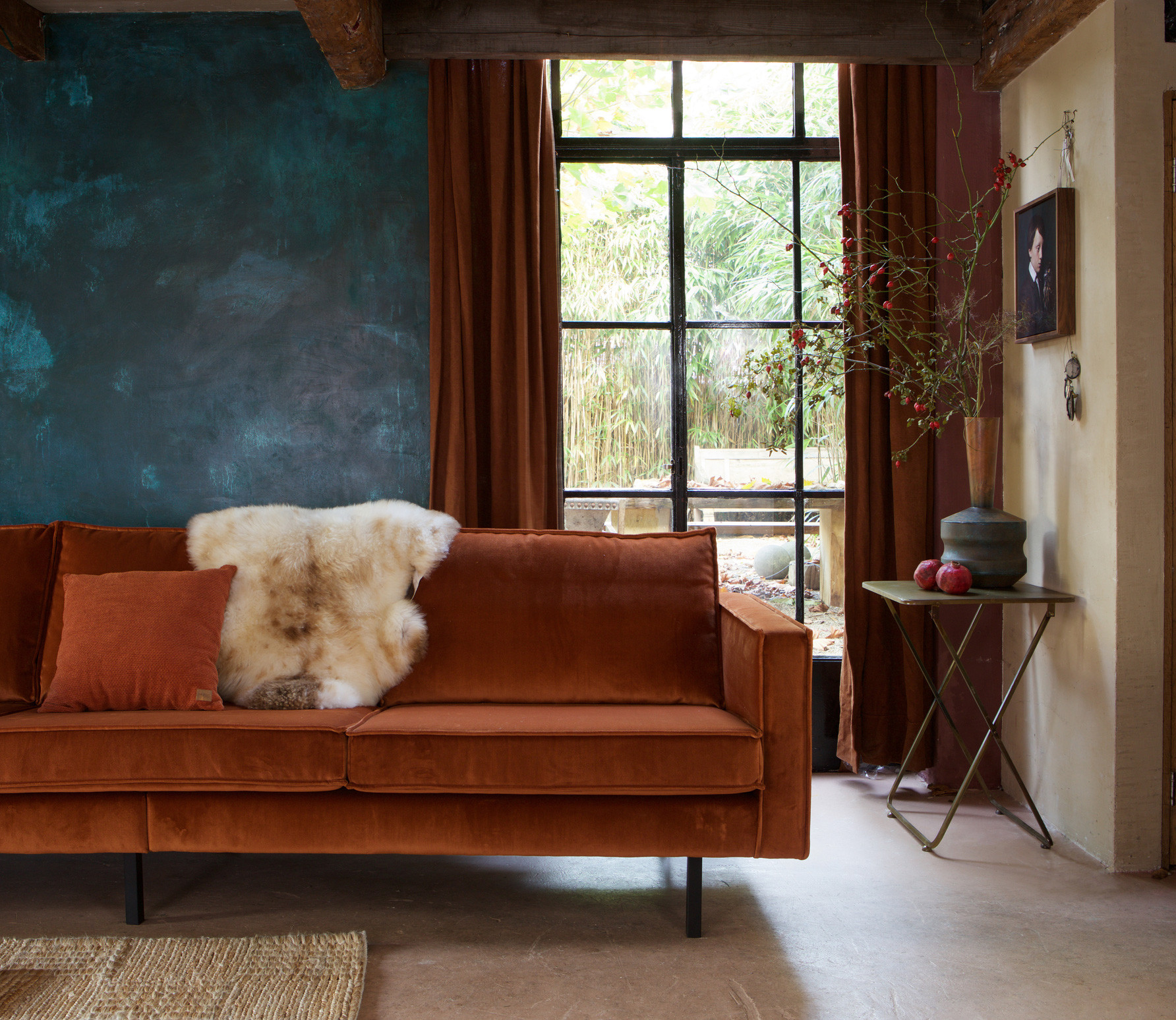 Product information
Velvet is the latest fabric version of the beautiful seat series Rodeo by the brand BePureHome. This sofa is modern, chic and contemporary. This 3-seater sofa is generous, offers plenty of seating space and is upholstered with a beautiful fabric velvet. The legs are made of black metal. The seat height is 45 cm, the seat depth is 60 cm and the height of the armrests is 68 cm.
Frame bench: solid wood, chipboard, beaverboard, cardboard, zigzag springs.
Foam seat: foam T3037
Foam back: cut foam 70%/, silicone 30%.


The fabric velvet with a velvet appearance feels soft, is of a heavy quality and suitable for intensive use. The fabric has not been tested for additional treatments and therefore we do not recommend impregnating the sofa. If this is deemed necessary, it is at your own risk and we recommend that you test it out of sight.

The Rodeo series consists of a 3-seater sofa, a 2.5-seater sofa, an armchair/loveseat, a footstool measuring 120x60 cm, a dining bench and a dining chair.

The 3-seater sofa Rodeo in the color rust is available for rent at Keypro furniture rental.