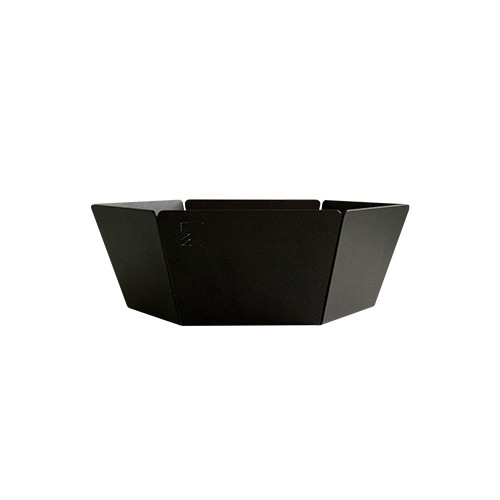 Product information
Jut is made from leftover sheet metal. During the production of steel cabinets, pieces of plate are regularly left over, which are too small for new cabinet parts. The leftover plates disappeared into the scrap iron bin. Jut is made of 0.9 mm thick sheet steel.

The fruit bowl is provided with 4 plastic protection knobs at the bottom, so your table top or counter top will not be damaged.

The fruit bowl Jut is part of the circulair product line and is an addition to the styling package.