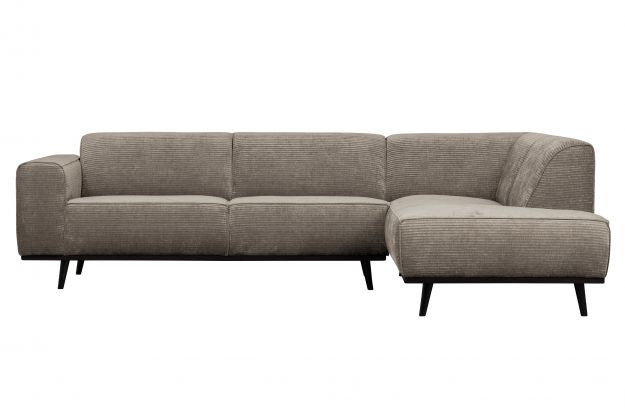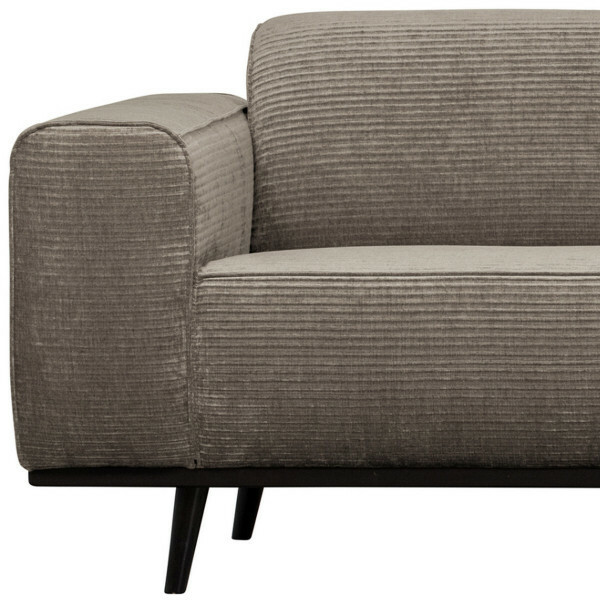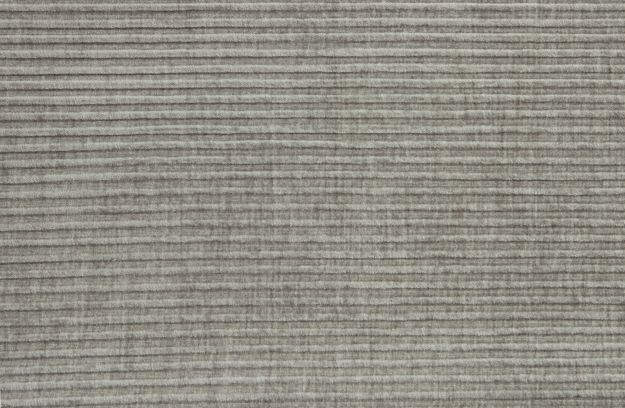 Product information
A sofa that lives up to its name. This Statement corner sofa determines the atmosphere of the interior and offers a good basis for multiple living styles. The sofa from the collection of BePureHome, is basic, but due to its size, it stands out. Statement is made from a flat wide rib fabric (53%PES/47%PAC) in a full clay colour and that gives the sofa its chic look. The Statement corner sofa has plenty of seating space, a high level of comfort and is available in a right and left variant. The Statement series includes several sofa configurations and matching seating units. The entire series is available in various fabrics and colours.

The Statement corner sofa has a seat height of 45 cm, a seat width of 218 cm and a seat depth of 63 cm. The depth of the lounge area is 177 cm. The legs have a height of 15.5 cm and are made of black lacquered birch wood.

This sofa is delivered in separate elements. The elements are easy to connect with each other by means of brackets. For hard floors, use felt glides under the legs. This prevents damage to the floor.

Maintenance
In the event of any stains, briefly place a moist towel on the stain; this way the towel absorbs the stain. When the towel is saturated, repeat the process until the stain no longer bleeds. Leave the last towel on the stain until the towel has dried. Please note: friction causes the stain to be absorbed into the sofa. Rubbing is therefore strongly discouraged. Due to the interwoven chenille yarns, there is a risk of shiny spots with frequent use, this effect is similar to use marks on suede fabrics.

Place felt gliders under the legs of hard floors. This prevents damage to the floor.

The Statement sofa in the color clay is available for rent for a profitable price at Keypro furniture rental.