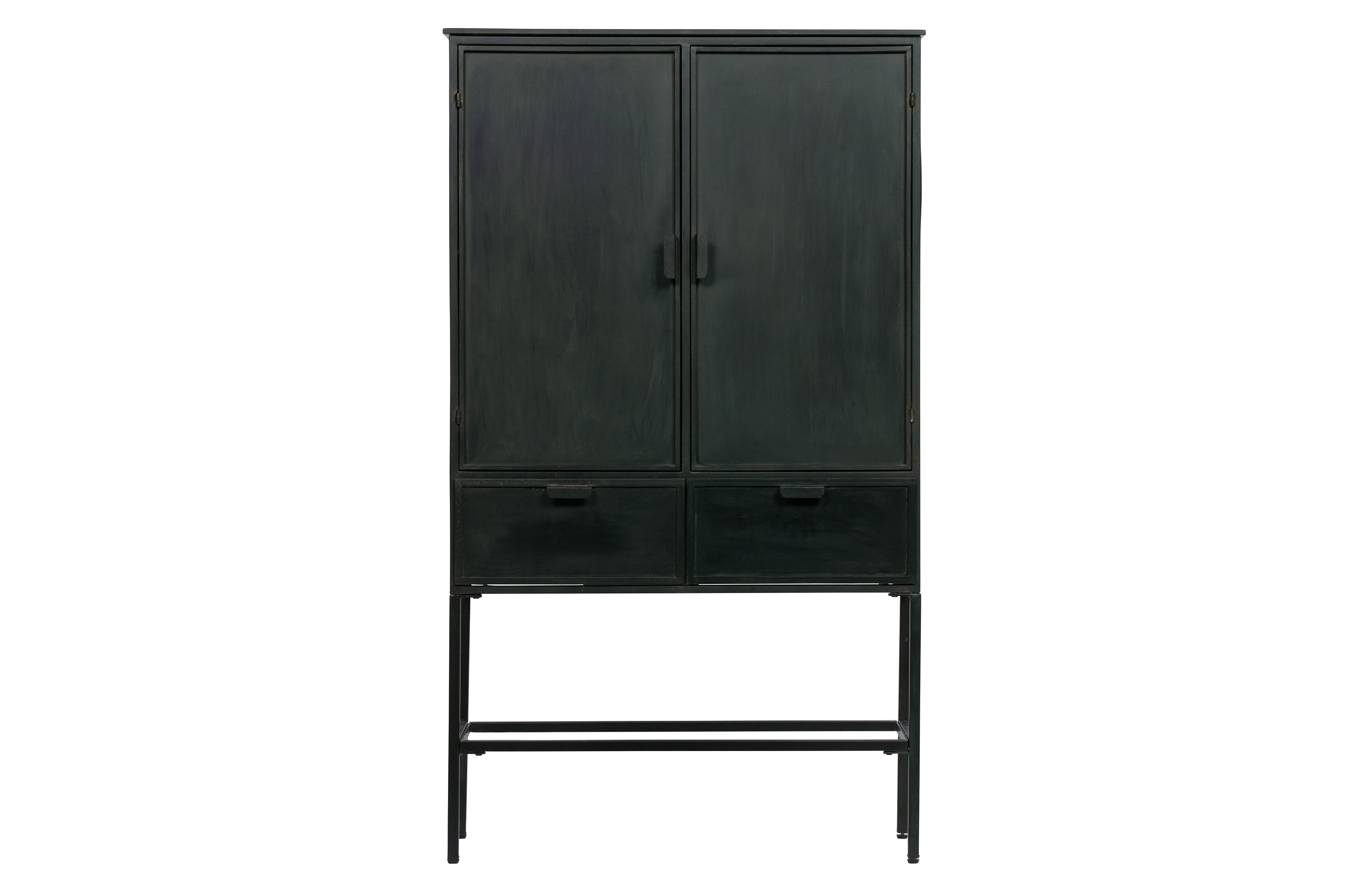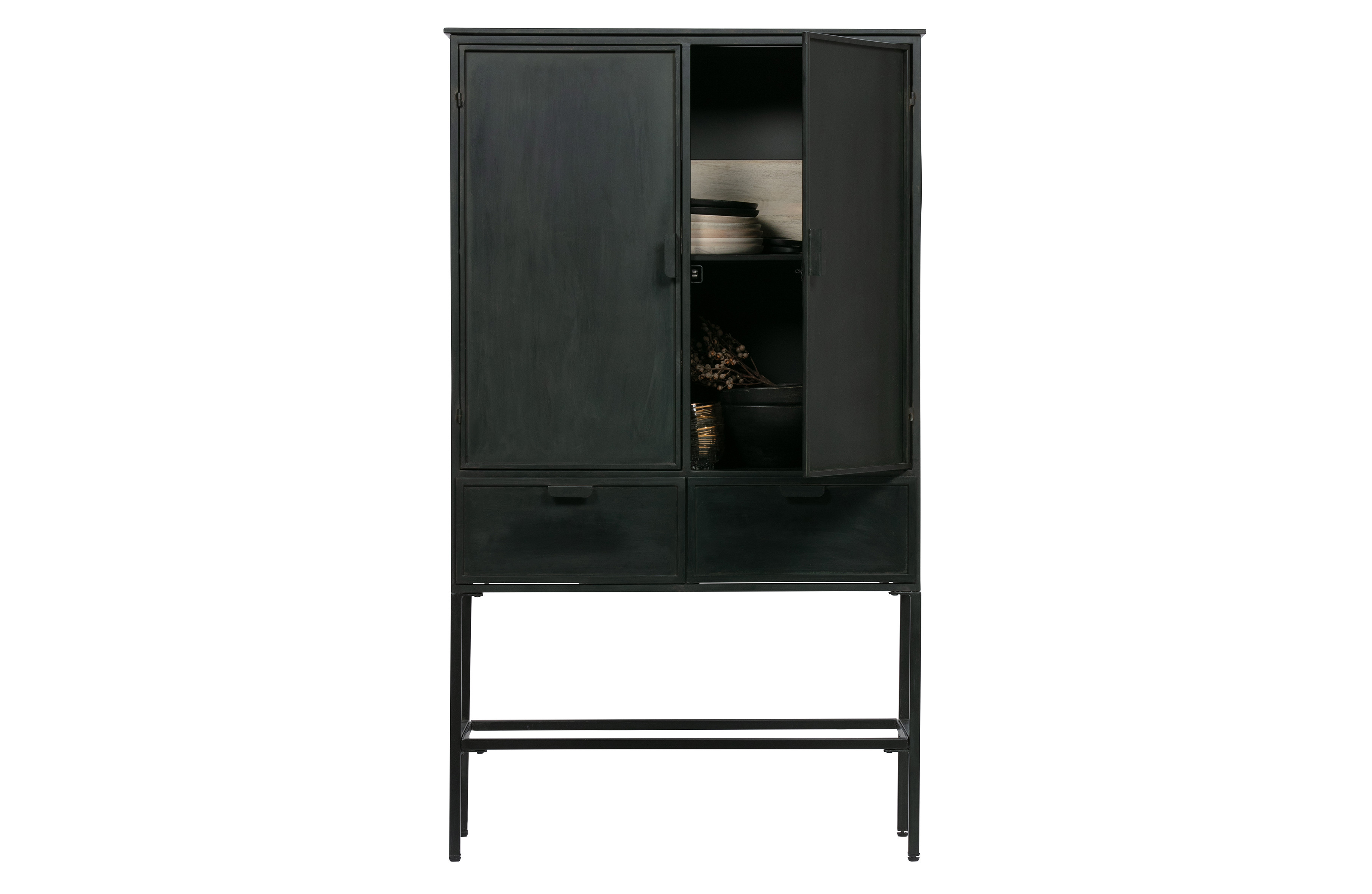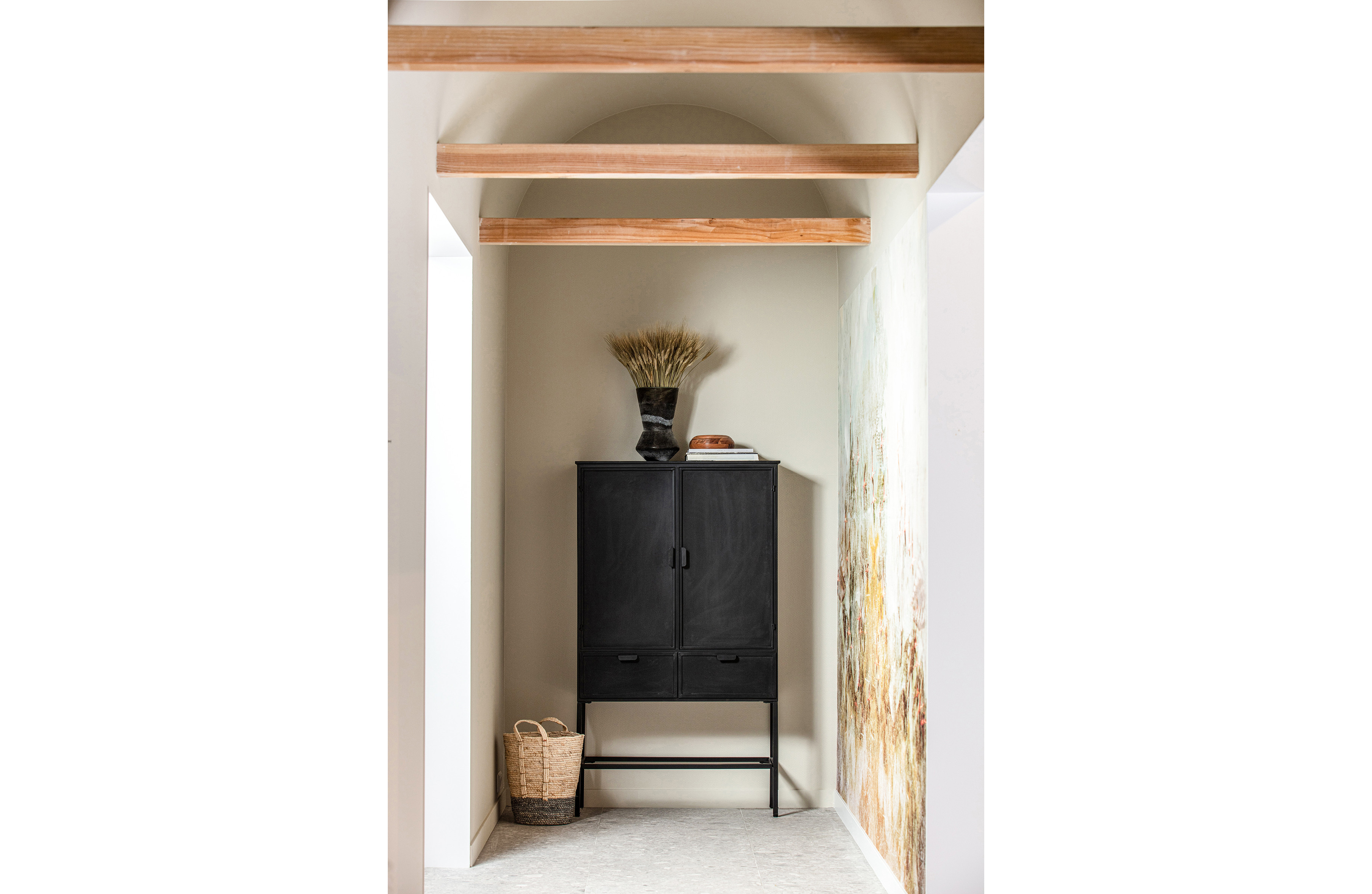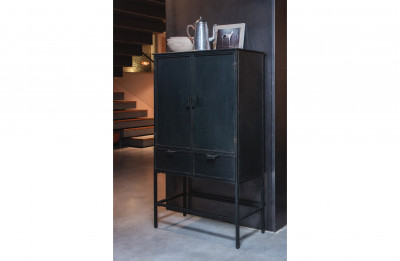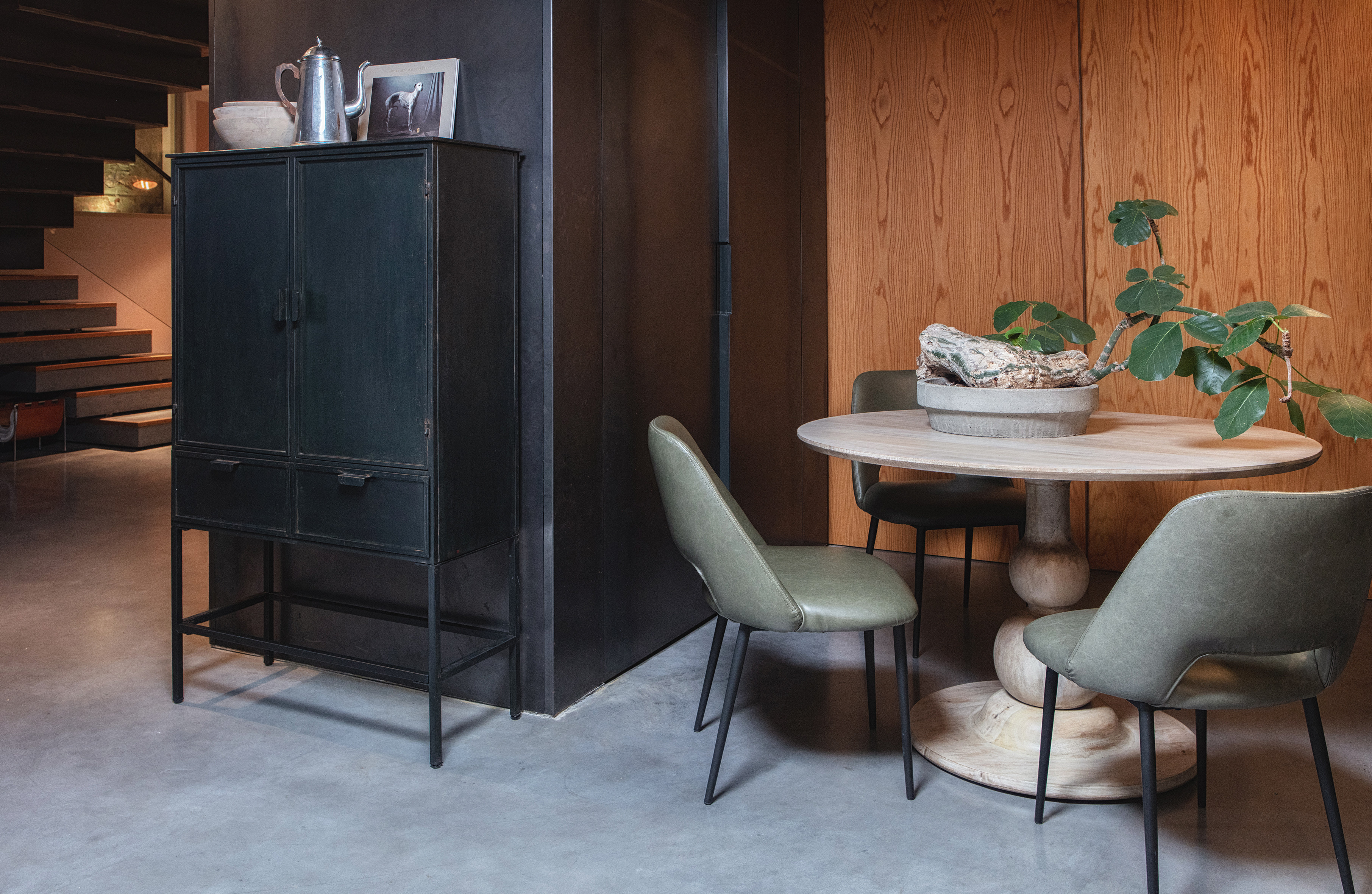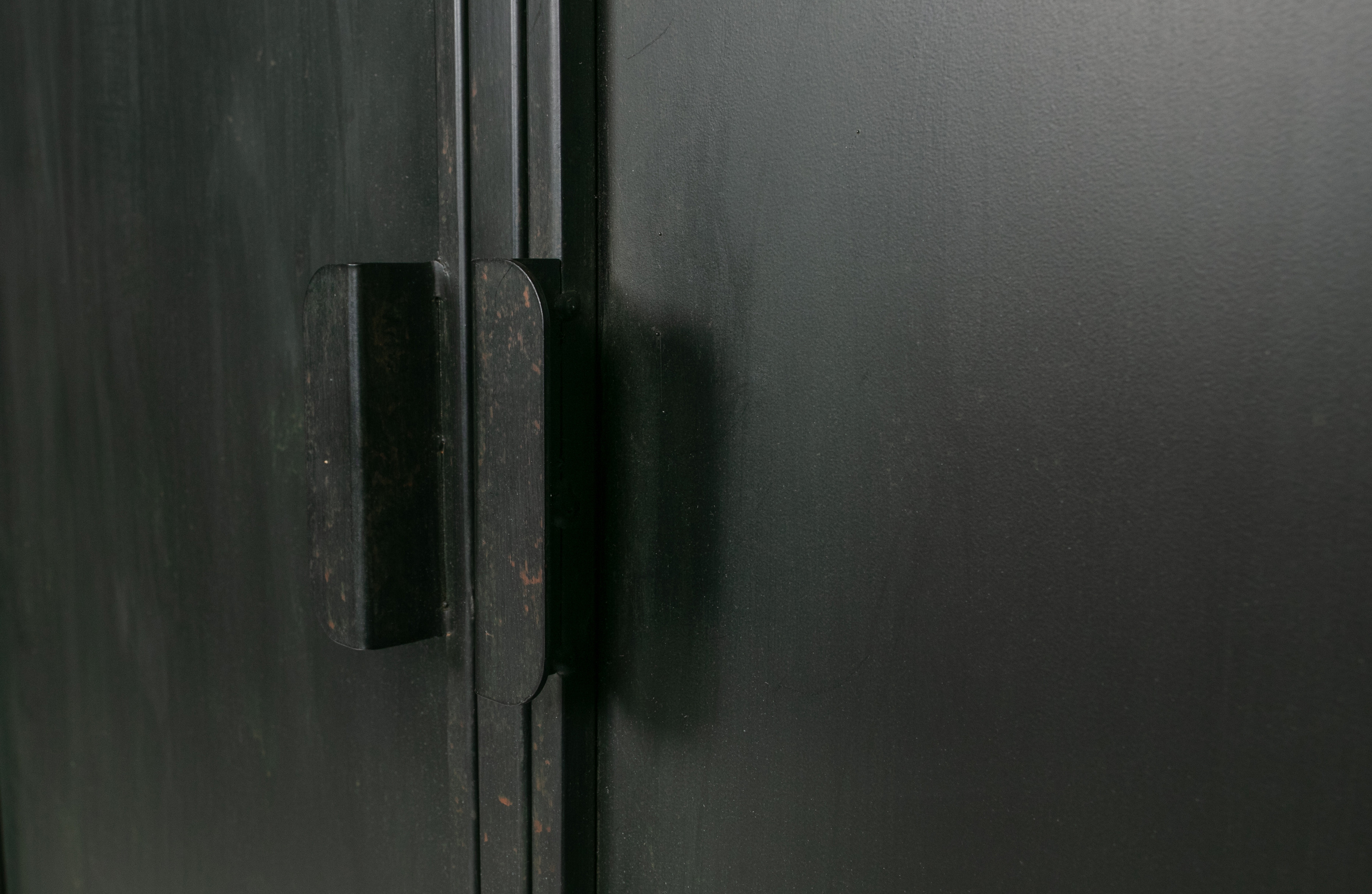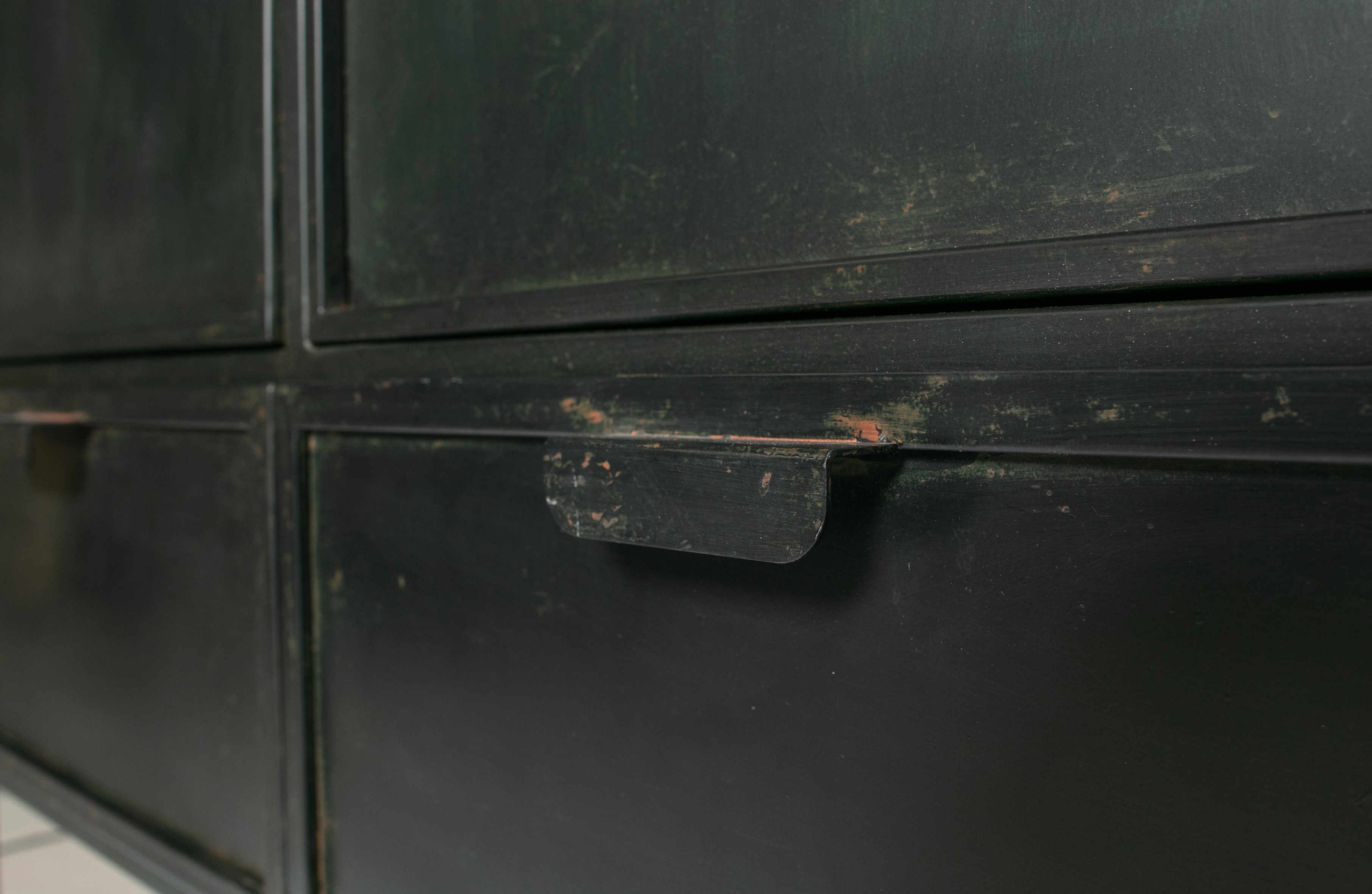 Product information
Tough, slim 2-door cabinet
Black iron with a used look
Equipped with one shelf and two drawers
H 151 cm x W 87 cm x D 36 cm

This tough, slim Wish 2-door cabinet is the collection of the Dutch brand BePureHome. Wish is a storage cabinet made of black iron with a used look on and stands on a high (49 cm) and slim (2cm) base. The doors (hxw: 76x40cm) are made of black metal and have a handle (hxd: 8x2cm). Because of the slender base Wish has a lot of space in the house, but it does offer a lot of storage space!

The interior of the Wish cabinet has 1 shelf over the entire width of the cabinet. The distance between the shelves is 38 cm and the cabinet is 31.5 cm deep. At the bottom is Wish with 2 drawers (hxw 19x41.5cm).

This Wish 2-door cabinet has a weight of 31 kg with a maximum carrier weight of 100 kg.

The cabinet Wish 2-doors in the color black is available for rent for a profitable price at Keypro furniture rental.