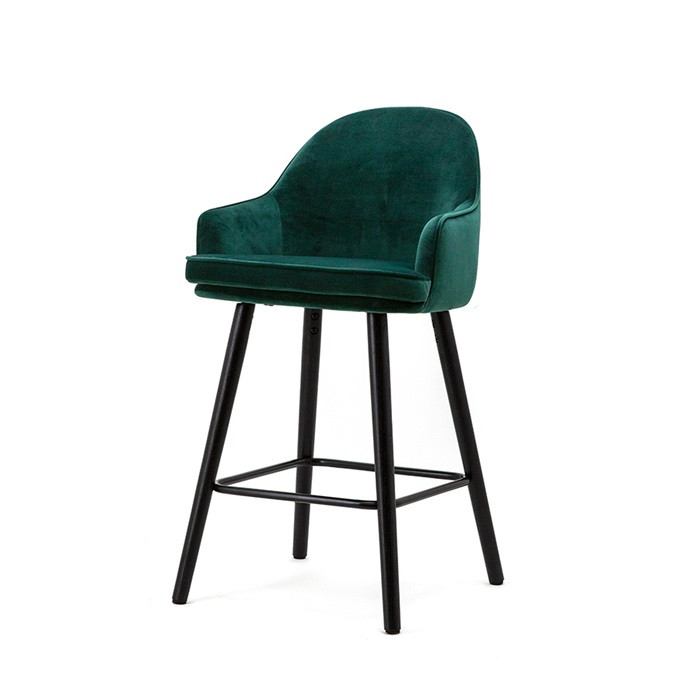 Product information
The bar chair Barbara in green motown is a hip and contemporary bar chair. The bar chair comes from the new collection of Eleonora. The Barbara is upholstered with a soft velvet fabric and has black wooden legs.

Dimensions bar stool Barbara
LxWxH: 53x55x93cm
Seat depth 38cm
Seat height 70cm
Arml. height 78cm

Rent barstool Barbara? Available in color green at Keypro furniture rental.